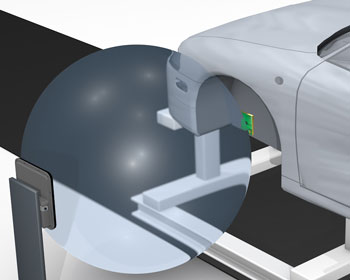 Just-in-Sequence: Identification in Metal Environments
No overshoots and no reading holes in metal environment: The polarization switch of the RFID UHF read/write head Q300 maximizes its detection rate. This means that components and bodies can be reliably detected without the need for complex integration measures.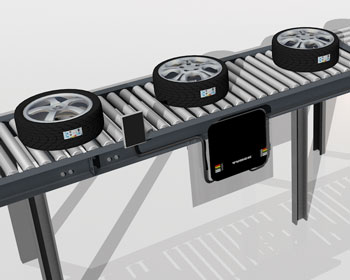 Position-accurate Measurement of Components
With external near-field antennas: If individual components or products are to be detected, classic RFID UHF read/write heads "see" too many tags. The irrelevant tags must therefore be sorted out by filtering or algorithms. More efficient are external near-field antennas on the Q300, of which up to four can be connected directly to the Q300. Thanks to Power-over-Ethernet (PoE), one Ethernet cable is sufficient to connect four identification points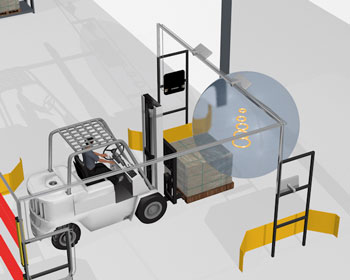 Multiplex Operation with External Antennas
Fast and reliable detection of goods at gates: The multiplex operation of the RFID UHF read/write head Q300 responds alternately to the connected antennas and thus ensures reliable detection even when passing through at high speed. Irrespective of location, condition and distance, the device reads the tags on-the-fly. The Q300 thus accelerates tracking processes in logistics.