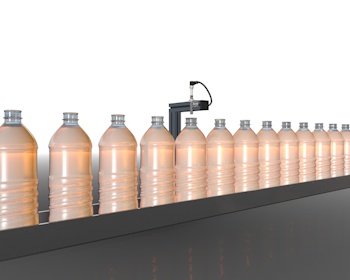 Level Control in Vessels
Quality assurance through M8 ultrasonic sensor: the compact miniature ultrasonic sensor in M8 design delivers precise measurement results, for example during level control in containers and tubes - even through small openings and in narrow spaces. The sensors enable non-contact detection, independent of the colour, composition and reflective properties of the objects.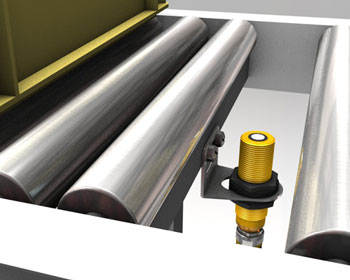 Container Detection on Roller Conveyers
Efficient transport and detection of goods on roller conveyors: The sensors of the ECO series RU50 only activate the drive when the goods are present. This saves energy on the one hand and enables the transport of goods to different destinations on the other. The translucent end cap of the connector variant allows fast sensor diagnosis from all angles.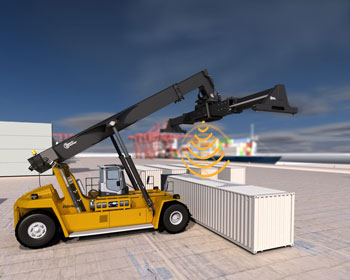 Collision Protection on Reach Stackers
Collision avoidance during container handling in terminals and ports: Ultrasonic sensors of type RU300U-M30E reliably measure the distance between gripper and container. Thanks to its robust metal housing, the ultrasonic sensor can withstand harsh weather conditions and temperatures changes.