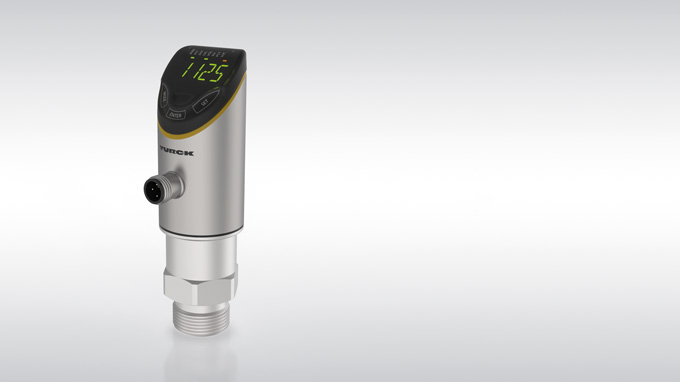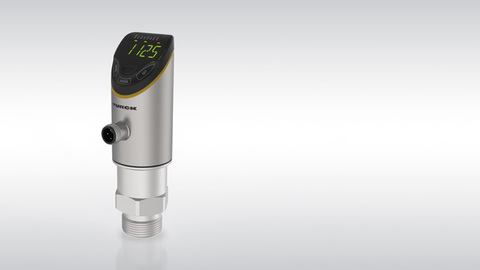 Turck's rugged LUS211 ultrasonic sensors measure levels in small to medium-sized tanks at process pressures up to 5 bar
Ultrasonic Level Sensors for Small to Medium-Sized Tanks
16/20 –

Turck has rounded off its fluid sensor platform of pressure, flow and temperature sensors with robust ultrasonic sensors for level measurement

Mülheim, December 14, 2020

Turck is now also offering sensors for level measurement in the range up to 40 and 130 cm, which are based on the Fluid 2.0 platform and can be operated at the process connection at pressures between 0.5 and 5 bar. The new LUS211 ultrasonic sensors are thus the fourth sensor category of this robust Turck platform after the PS+ pressure sensors, FS+ flow sensors as well as the TS+ temperature sensors, which all offer a uniform look and feel.

Users benefit from a seamless concept for easier commissioning, flexible installation options with a rotatable sensor head, as well as the touch display and translucent front cap that does not require any protruding operating elements. Like all sensors of the Fluid 2.0 portfolio, the high IP67/69K protection rating also enables the LUS211 devices to be used reliably in adverse conditions. The continuous signal strength evaluation and the recessed and thus protected sonic transducers of the level sensors furthermore ensure increased system availability. An air cushion prevents the medium from contacting the sonic transducer in the event of overfilling.

The LUS211 series is active with the commonly available G ¾ and NPT ¾ process connections for a 40 and 130 cm range, either with two switching outputs or with one switching and one analog output. Thanks to their additional IO-Link interface and intelligent decentralized signal preprocessing, all variants are also suitable as smart data suppliers for IIoT. The sensors can also be parameterized with the existing container geometry data via IO-Link, so that this can directly output distance, level or volume as absolute values or as a percentage.