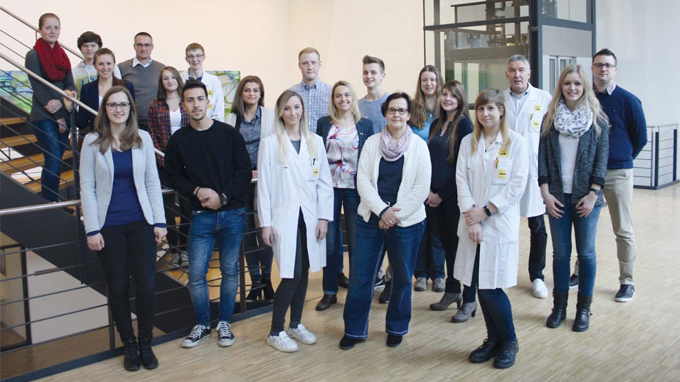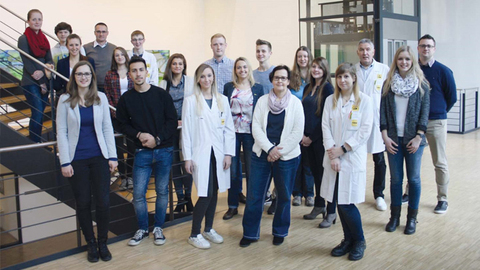 SCHOOL STUDENTS AND UNIVERSITY STUDENTS
From internships to studies – we support your career
Turck offers numerous options for school students and university students, including internships, student trainee programs, apprenticeships and dual study programs.
Do you want to gain experience outside the classroom or lecture theater to explore your strengths and interests? We can offer you valuable practical insights at selected sites in Germany before you even complete your studies. Find out what you are capable of with an internship or build on your strengths over a longer period with us as a student trainee.
Apprenticeships and dual study programs
Graduates will find that Turck is a first-class training partner. We have been supporting inquisitive young people for many years in our technical and commercial departments, integrating them into everyday business at an early stage and enabling them to start a job with opportunities for advancement.
Learn more about the opportunity to start a Turck-sponsored practical study program. You will earn an academic qualification at a partner university or technical college at the same time as gaining work experience at a technology leader. Our four German sites use different models of a dual study program, including the option of accompanying vocational training.
You will find all the information you need to get started in the "Training and Studying at Turck" (in German) brochure. If you have any further questions, please do not hesitate to contact our personnel team.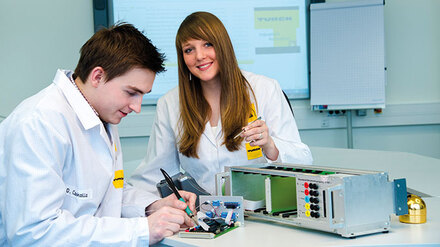 With practical and demanding training, you lay the foundation for a successful start to your professional life. Whether you are looking for technical or commercial training, Turck has exactly the right training for you.
---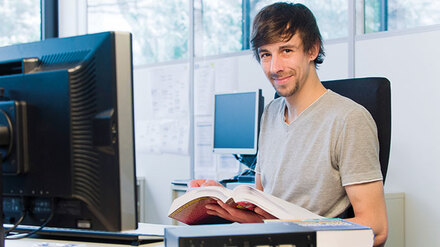 The dual study program at Turck combines professional practice with a theoretical university degree. It is offered for different disciplines and in some places in conjunction with vocational training.
---
Further Information