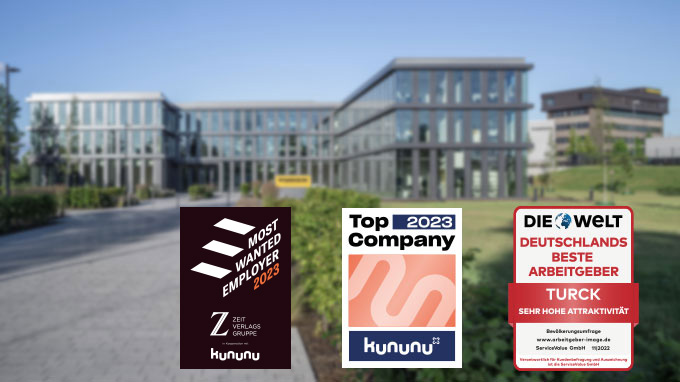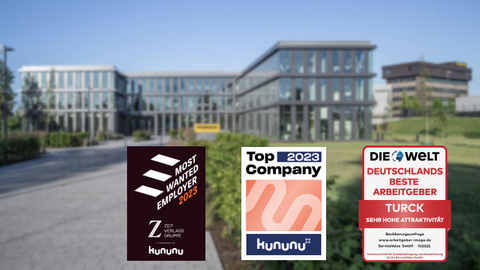 Award-winning Employer
Global player with strong team spirit
Whether it's in development, production, product management, sales, marketing or controlling — both young and experienced professionals have a wide range of opportunities in the Turck Group. Talented, proactive employees make the company successful. That's why we encourage and challenge each individual so that we can shape the future together.
At Turck, you can look forward to interesting and varied tasks. As a 'hidden champion,' Turck is one of the world's leading suppliers of automation technology.
In the Turck family, we place great importance on cooperation between co-workers that creates space for individual talents. We want to enable you to quickly become a part of the whole. Regular training courses with the Turck Academy will help you to achieve this. These give you the opportunity to continue growing and to expand your role. Ongoing staff development is an integral part of our corporate culture.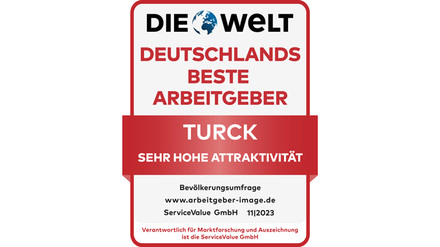 A study by German newspaper "Die Welt" on Germany's best employers rated Turck "very highly attractive"
---
Locations in Germany
Turck is one of the world's leading groups of companies in the field of industrial automation. With around 4,650 employees in more than 30 national companies, and with sales partners in a further 60 countries, we are always close to our customers and employees worldwide.
Further Information