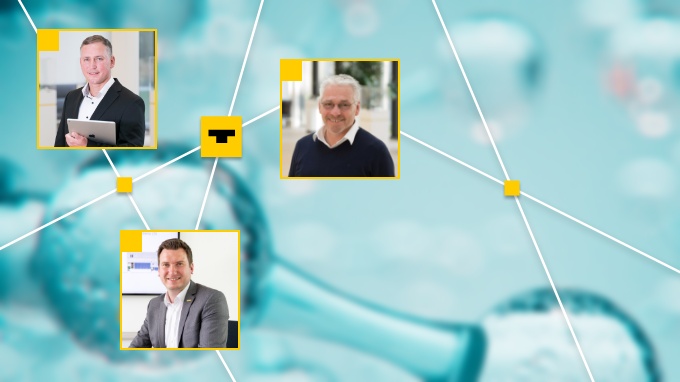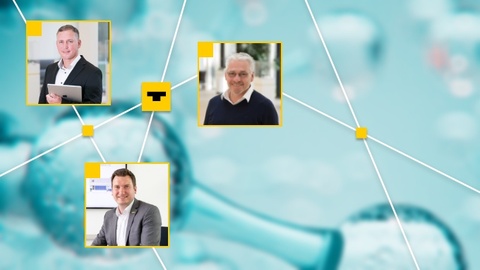 Next live-webinar: August 30, 2023
Webinar: Time-to-Market Hydrogen
How to drastically reduce the time-to-market of your hydrogen infrastructure project by choosing the right automation concept
How can hydrogen infrastructure projects be realized more quickly? How to maximize the availability of your hydrogen infrastructure? What should you look out for to ensure that the use of service providers really accelerates the hydrogen project?
You will get answers to these and other questions on August 30 in the live webinar entitled "Time-to-Market Hydrogen".
This 45-minute webinar you will learn:
how to implement projects without control cabinets, scalable and with minimal wiring work using decentralized I/O technology in IP67 – even in hazardous areas.
how modular plant concepts allow you to complete your projects significantly earlier – and to implement changes quickly.
how condition monitoring helps identify problems before failure occurs.
how the right automation partner with engineering service provider can help to decisively shorten project times through parallel development of customer-specific solutions.
Speakers:
Aurel Buda, Director Product Management Factory Automation Systems
Peter Praske, Director Product Management Process Automation Systems
Jan Gubini, Key Account Manager Process Automation
| | |
| --- | --- |
| When is it? | August 30, 2023 – 4:00 p.m. CEST |
| Who is it for? | Project planners and automation engineers from the energy and chemical industry, service providers and integrators from the hydrogen economy environment |
Note: The webinar will also take place in German at 9:00 a.m. CEST. Please register here if you are interested.

Join for free: