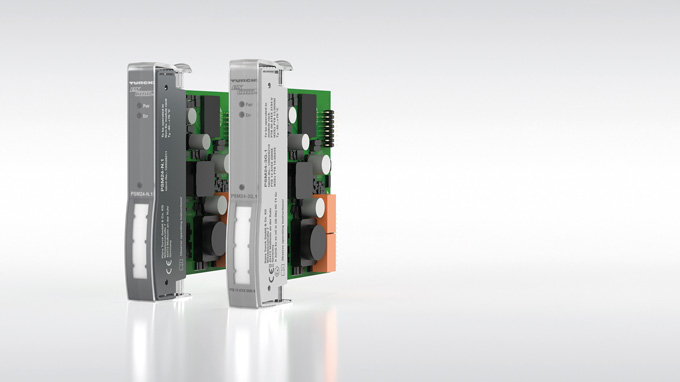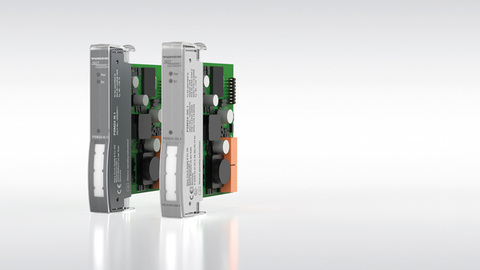 The PSM24-3G.1 and PSM24-N.1 power supply modules make excom fit for IIoT
IIoT Power Supply for excom I/O System
10/23 –

New power supply modules enable predictive maintenance as well as monitoring and optimization for high availability applications – even in ATEX Zone 2

Mülheim, September 7, 2023

Turck has upgraded the power supply modules of its excom high availability system with two variants for IIoT data. The PSM24-3G.1 supplies power to excom systems in Zone 2/22 while the PSM24-N.1 supplies power to excom systems in the safe area (N system). Compatibility with previous power supply modules is retained. Power supply redundancies can be made from a combination of old and new modules. The additional IIoT data of the new modules is also transferred via the Ethernet gateway modules.

Turck's new power supply modules ensure the long term operational capability of the I/O system. Compatibility with previous power supply modules and excom systems allows existing excom installations to be upgraded with IIoT functions. The systems output diagnostic data in accordance with NAMUR NE107 via the Ethernet gateway. Process data can also be accessed via a parallel read access without affecting the integrity of process communication. This data can be used for predictive maintenance systems or monitoring and optimization measures (M+O).

excom is the most compact I/O system of the redundant systems for high availability applications and Ex areas. Another feature that distinguishes excom from comparable systems is the closed system approval. Individual components can thus be added to excom systems – without the need for additional approval. These features have enabled the system to be used worldwide in multiple applications in the oil, gas and chemical industry, as well as in the pharmaceutical industry.