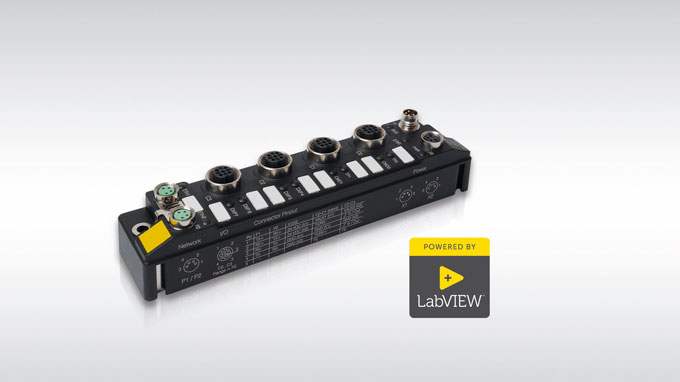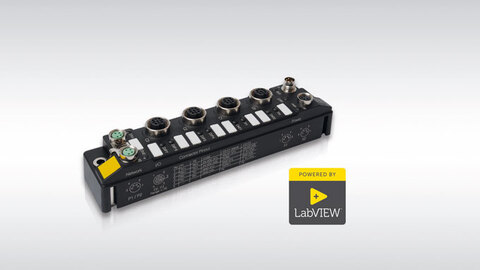 Turck's TBEN-S ultracompact I/O modules create with LabVIEW drivers new possibilities for efficient test stand automation
LabVIEW Drivers for IP67 Block I/O Modules
24/19 –

New drivers turn Turck's compact block I/Os into the robust alternative for test stand automation using IP67 modules – without the need for a PLC directly in the field

Mülheim, November 13, 2019

The website of National Instruments now offers downloadable LabVIEW drivers for Turck's compact TBEN-S I/O modules. The new drivers enable users to significantly reduce the costs for the automation of test stands in production. The robust TBEN-S2-2RFID-4DXP, TBEN-S2-4AO, TBEN-S2-4AI and TBEN-S1-8DXP I/O block modules can replace the expensive I/O systems that are commonly used for test stand automation. A separate PLC for controlling the modules is no longer needed. Thanks to their high IP67 protection, the modules can be installed directly in the field without the need for a control cabinet.

The LabVIEW drivers were developed in close cooperation with Turck as part of a customer project by specialists at Kirschenhofer Maschinen GmbH. The company's portfolio ranges from machine and plant building to software development right through to system integration and test stand automation.
Further Information