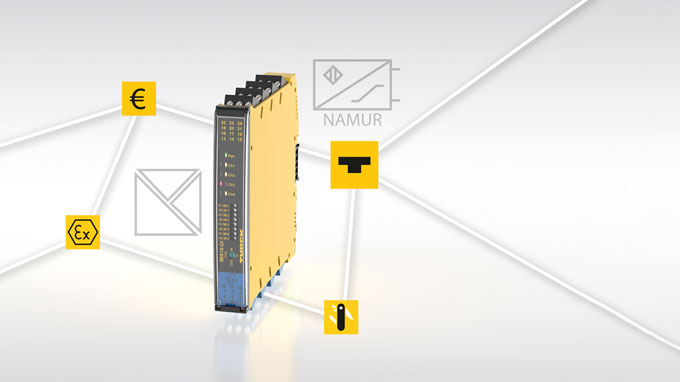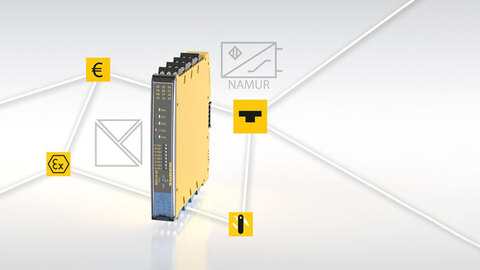 Space saving and flexible: The IM(X)18-4DI isolating switching amplifiers for Ex and non-Ex areas
Four-Channel Isolating Switching Amplifiers
Turck's IM18-4DI offers a high signal density and a flexibly configurable splitter function – as an IMX18-4DI also in the Ex area

Turck is presenting the IM18-4DI compact, four-channel isolating switching amplifier for non-Ex areas and IMX18-4DI for Ex areas. With four signals on an 18 millimeter module width, the devices offer a high channel density that can make a tremendous difference with installations in small control cabinets and decentralized or modular automation systems. Users benefit also from the flexibility of the device. For example, the IM(X)-4DI also features a splitter that can be configured as a dual 1:2, 1:3 or 1:4 splitter. The effective direction of the switching outputs is also reversible.
Your Benefits
Reduced warehousing thanks to flexible application options
Minimum control cabinet space requirement due to the high signal density
High investment security thanks to international approvals
Compact devices for SIL2
With the new isolating switching amplifiers, Turck is meeting the increasing demand for especially compact solutions for modular machines. With a width of 18 millimeters for four channels, the IMX18-4DI devices need almost a third less space on the DIN rail than similar installations with two-channel devices. The SIL2 certification of the devices together with Turck's SIL proximity switches enable the creation of safety-related applications.
Optional power supply via Power-Bridge
The signal cables are mechanically connected with spring-loaded or screw terminals. The Power-Bridge variants can also be supplied from the rear via the DIN rail.
A group fault signal contact makes it possible to indicate error messages, which with the Power Bridge variants can be implemented via the DIN rail.
---
INDUSTRIES
Chemical industry
Oil and gas industry
Food industry
---
KEY FUNCTIONS
Variants for the Ex and non-Ex areas
SIL2
Four signals on 18 millimeters
Flexible splitter function
---
RELATED CONTENT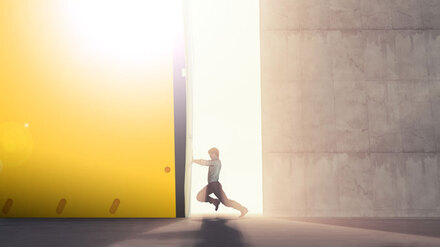 With the release of the IMXK series of devices, isolating switching amplifiers and analog signal isolators that have been specially developed for installation in low-depth cabinets have been brought on the market for the first time. Learn more now!
---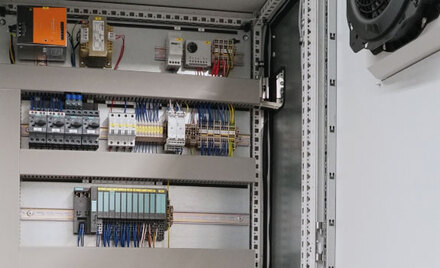 The whitepaper provides information on the causes of excessive heat generation in switch cabinets and identifies resulting problems. Five strategies are provided as possible solutions. Find out which strategy is suitable to regulate the heat generation in your switch cabinet.
---
PRODUCT DATA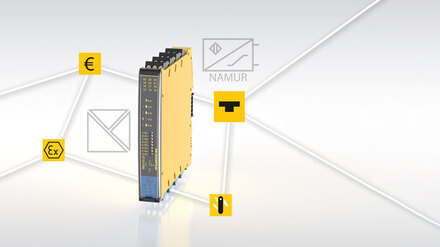 Approvals, data sheets, technical specifications, instructions, certificates, CAD data and more
---
DIGITAL SHOWCASE