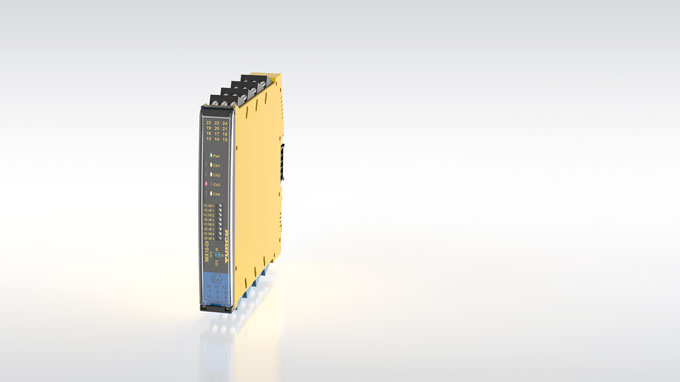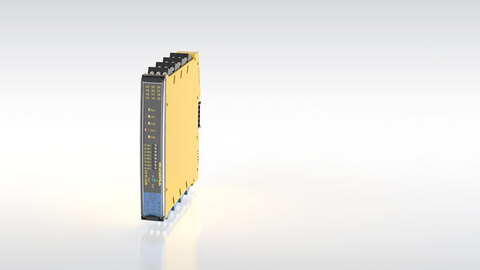 Space saving and flexible: The IM(X)18-4DI isolating switching amplifiers for Ex and non-Ex areas
Flexible Four-Channel Isolating Switching Amplifiers
12/22 –

Turck's IM18-4DI offers a high signal density and a flexibly configurable splitter function – as an IMX18-4DI also in the Ex area

Mülheim, November 3, 2022

Turck is presenting the IM18-4DI compact, four-channel isolating switching amplifier for non-Ex areas and IMX18-4DI for Ex areas. With four signals on an 18 millimeter module width, the devices offer a high channel density that can make a tremendous difference with installations in small control cabinets and decentralized or modular automation systems. Users benefit also from the flexibility of the device. For example, the IM(X)-4DI also features a splitter that can be configured as a dual 1:2, 1:3 or 1:4 splitter. The effective direction of the switching outputs is also reversible.

With the new isolating switching amplifiers, Turck is meeting the increasing demand for especially compact solutions for modular machines. With a width of 18 millimeters for four channels, the IMX18-4DI devices need almost a third less space on the DIN rail than similar installations with two-channel devices. The SIL2 certification of the devices together with Turck's SIL proximity switches enable the creation of safety-related applications.

The signal cables are mechanically connected with spring-loaded or screw terminals. The Power-Bridge variants can also be supplied from the rear via the DIN rail.
A group fault signal contact makes it possible to indicate error messages, which with the Power Bridge variants can be implemented via the DIN rail.