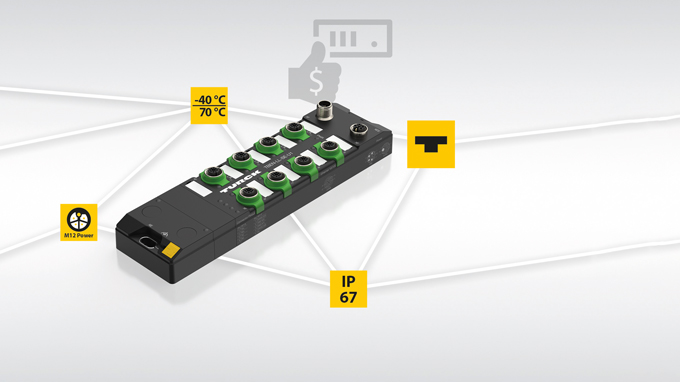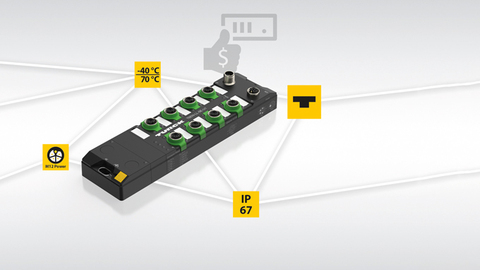 Switch functionality in the robust housing: the TBEN-Lx-SE-U1
Unmanaged IP67 Switch
Turck is adding a cost-efficient unmanaged switch as well as a managed switch with M12 Power to its switch portfolio

Three IP67 switches expand Turck's portfolio – two unmanaged variants and one managed switch. The two TBEN-Lx-SE-U1 feature eight 100 Mbit ports for the efficient networking of cells that don't require managed functions.
Unmanaged variants for basic switch functions in high volumes
For users simply requiring basic switch functions inside a cell, the TBEN-Lx-SE-U1 offers a solution that is also attractively priced for high volume purchases – for example for networking stations inside an automation cell.
Your Benefits
Cost-efficient unmanaged variants for a simple switch function
No additional current power supply required thanks to M12 Power (up to 16 A)
Fast commissioning and installation thanks to IP67
High security thanks to firewall (managed variants)
Its fully potted design and protection types up to IP69K allow it to be used in the harshest environments without the need for protective enclosures. Short commissioning times are guaranteed since no configuration is required and the power supply is easily implemented with M12 or 7/8 inch connectors.
M12 Power managed switch supplies 16 A per voltage group
Turck is expanding its offering of managed IP67 switches with the TBEN-LL-SE-M2, a variant with an M12 L-coded power supply. Besides offering eight 100Mbit ports, the device also comes with two Gigabit backbone ports. However, unlike the familiar managed switch, the new variant is supplied with M12-L coded power supply connectors. These can carry up to 16 A per voltage group. Its enhanced set of features with NAT routing, NTP and firewall enables the logical encapsulation of automation cells. You can, for example, use the same IP addresses locally without any address conflicts. The firewall protects the automation network from external factors.
---
KEY FUNCTIONS
IP65/67/69K
Variants with M12 Power or 7/8 inch
M12 Power (L-coded) supplies up to 16A per voltage group
NAT routing, NTP and firewall (managed switch)
---
RELATED CONTENT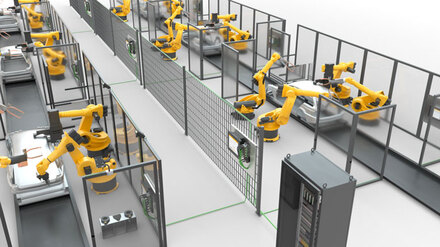 IP67 switches reduce wiring and cycle times in tool change applications. Learn more in this application example
---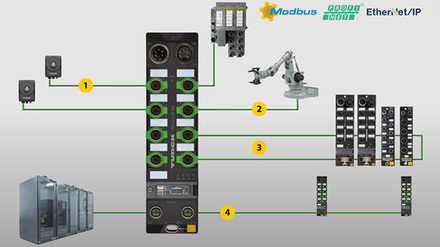 How do processes keep their performance and flexibility despite digitalization and high data rates? How can industrial networks be operated securely and with high availability at the same time?
---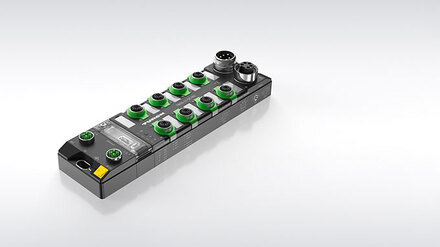 Learn more about the compact 10-port managed switch with IP67 protection
---
PRODUCT DATA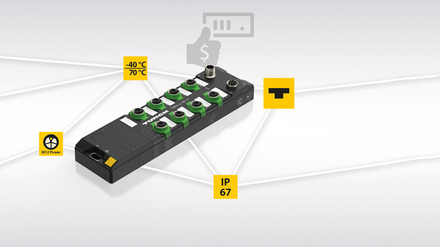 Approvals, data sheets, technical specifications, instructions, certificates, CAD data and more
---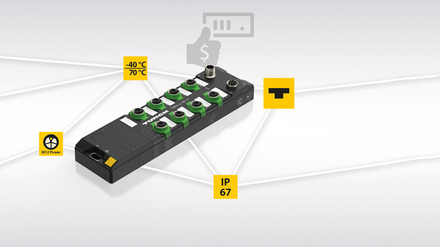 Approvals, data sheets, technical specifications, instructions, certificates, CAD data and more
---