PA Bus Components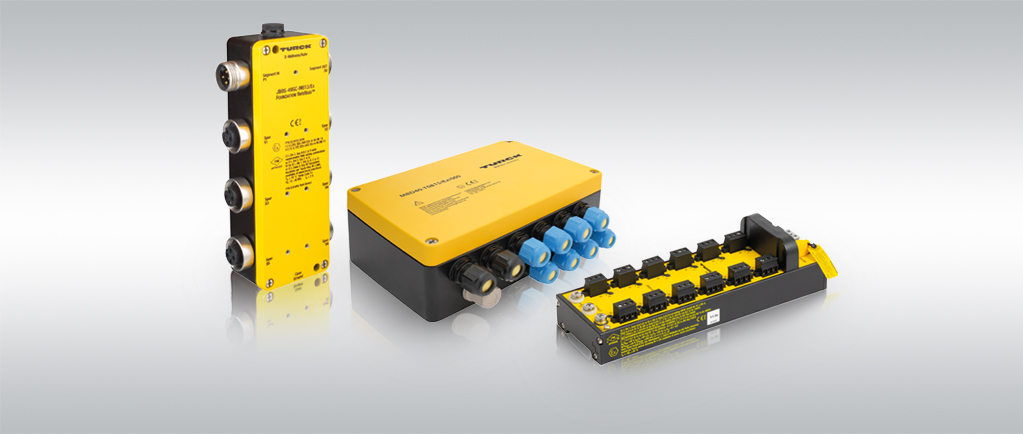 The FOUNDATION fieldbus and PROFIBUS-PA fieldbus systems enable data communication directly between the field device and the control system in process automation settings. Their advantages compared to point-to-point technology are the flexible topology as well as genuine, highly accurate and reliable measured values.
Bidirectional communication with field devices also enables the exchange of diagnostic data for predictive maintenance or for communication with multivariable devices. Another advantage of PA fieldbuses is the interoperability of field devices from different manufacturers — both with each other and with external host systems. Turck products can therefore be combined with devices from other manufacturers without any problems. Turck offers a complete range of solutions for both systems from a single source - including customized solutions.
PROFIBUS-PA and FOUNDATION Fieldbus — Digital, Decentralized, Communicative
FOUNDATION fieldbus and PROFIBUS-PA were designed to bring intelligence to the field right from when the protocols were first conceived. Both fieldbus standards meet the requirements of the chemical, pharmaceutical and petrochemical industries.
The FOUNDATION fieldbus can also control plants on a decentralized basis. FOUNDATION fieldbus allows bidirectional communication between all field devices, enabling control-in-the-field (CIF) system architecture to be implemented.
Turck offers the complete infrastructure for both fieldbus standards: classic connection lines as well as active and passive fieldbus distributors. All components are available for both fieldbus standards, in a variety of materials and with the respective connectors.

Diagnostic functions for asset management according to NAMUR NE 107.

Bus supply and fieldbus communication via shielded and twisted pair cables with connectors for Profibus-PA or FOUNDATION fieldbus.

Online device exchange without negatively affecting the processes in the plant.

The fieldbus components have been especially designed for harsh industrial use.

Plug-and-play connection of field devices to the control system.
Best Practice