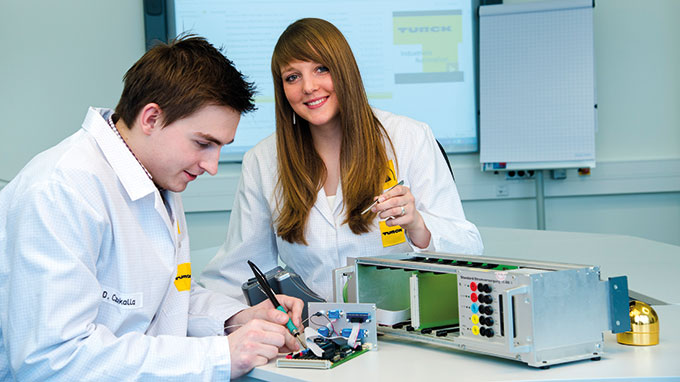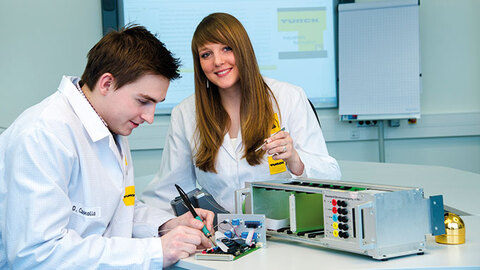 Vocational training
With practical and demanding training, you lay the foundation for a successful start to your professional life. Whether technical or commercial training, Turck trains young people in more than ten different professions on a regular basis. If you are enthusiastic about a job, we can make you fit for the future.
Are you curious, enthusiastic about a profession that requires training and do you want to embrace something new every day? Then come to Turck. We involve you in everyday business life right from the start — always taking into account the special requirements of your training, of course. Typically, you will go through several departments where you will learn about different fields of work. At the same time, you will learn the theoretical basics in the vocational school. We support you with our experience in all practical matters, but we are also there to guide you through the challenges of the vocational school. We work together to help you complete your studies successfully.
An overview of our training opportunities can be found in the Turck training brochure (in German).
Interested?
If you are interested in training at Turck, you will find all our current training opportunities in our job openings. Your points of contact at the respective locations are available to answer any questions you may have.