Capacitive Sensors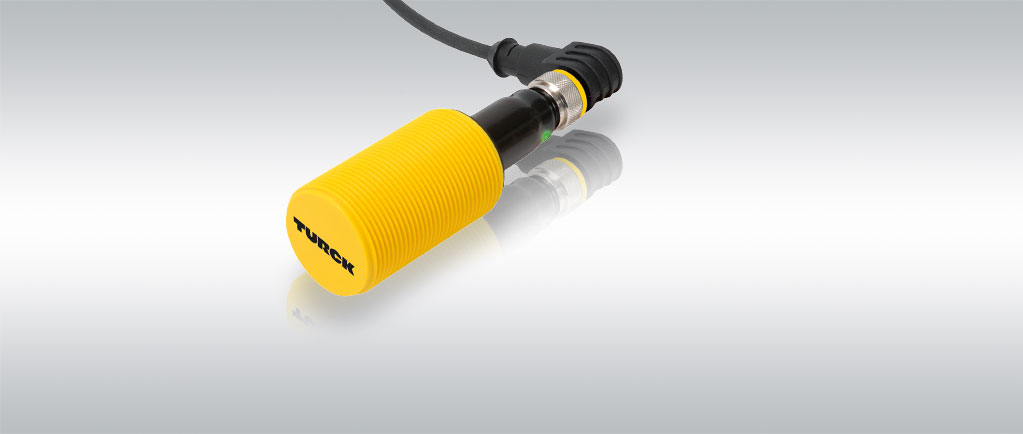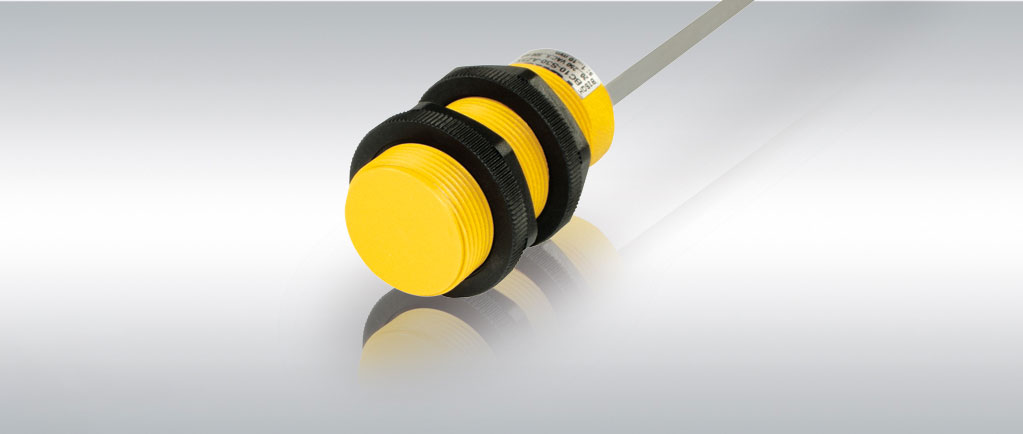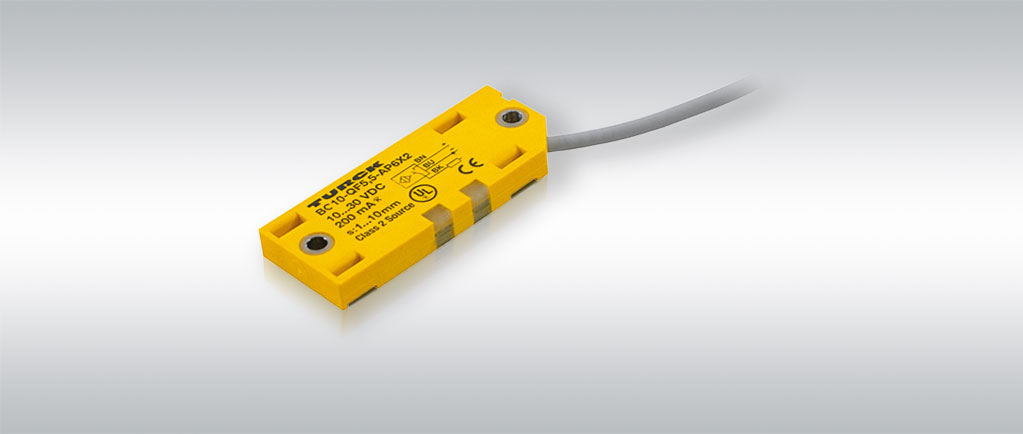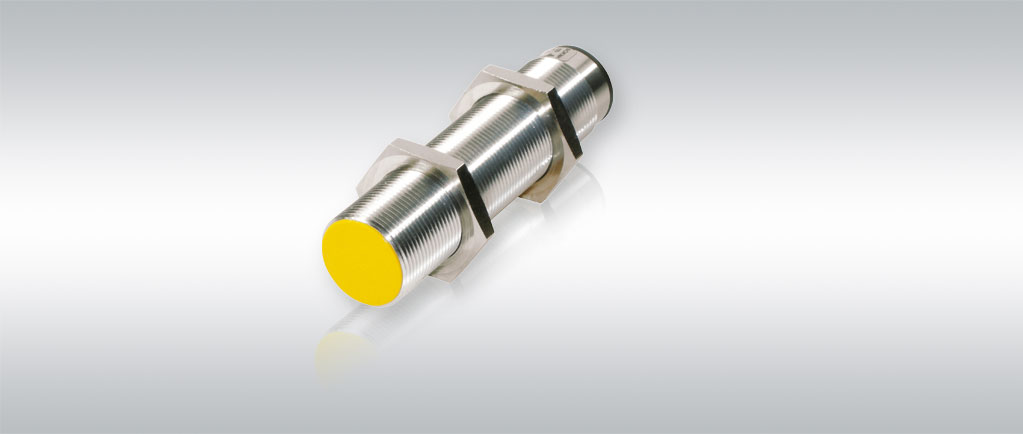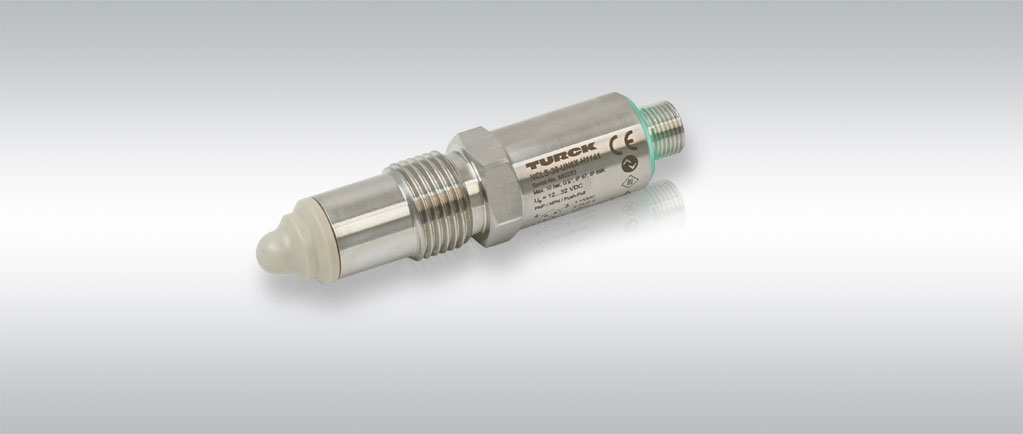 Whether in the plastics, chemicals or packaging industry – capacitive sensors reliably detect all solids, bulk goods, liquids, metals and non-metals. As they are non-contact, reaction-free and work through container walls, there is no wear. Only limit level sensors from the NCLS product series, which can also be used in the food industry thanks to the hygienic design, come into direct contact with media.
The potential uses of sensors are as diverse as the available designs (threaded barrel, smooth barrel or rectangular). The limit level measurement of liquids is an important application area in addition to object detection and many other applications.
BCT – Capacitive Sensors with IO-Link
The BCT series with IO-Link allows users to adjust the switching distance during operation using the control system. The digitized 12-bit process value also extends the usability of the measurement signals.

Flexible parameterization: Via the integrated pushbuttons, a teach adapter or the IO-Link interface.

A switching signal with added value: The digitized process value can be used to determine changes in measurement conditions or different media.
BCC – Capacitive Sensors for Bulk Goods, Statically Charged Media
Sensors of the BCC product series are optimized for the detection of dry bulk goods such as plastic pellets, wood pellets or wood chips.

Reliable detection: BCC sensors offer a high degree of protection against electromagnetic interference and static discharge.

Capacitive sensors of the BCC product series also reliably detect pellets or powder, even through particularly thick walls.
BC – Capacitive Sensors for Standard Applications
In standard applications, sensors of the BC product series are indispensable. Among other things, they feature wetting and condensation compensation.

BC sensors guarantee reliable detection of media – whether mounted flat against the pipe or hose or through plastic or glass walls.

Versatile: BC sensors are available with Ex approval or IP69K protection (insensitive to high-pressure splash water), among other things.
BCF – Capacitive Sensors for Critical, Adhesive Media
Deposits and conductive liquid films on container walls are a special challenge. Sensors of the BCF product series can handle this.

Reliable: In addition to the automatic wetting compensation, BCF sensors are equipped with a filter that blanks out adhesive deposits on container walls.

Integrated temperature and voltage monitoring ensures increased system availability.
NCLS – Capacitive Limit Level Sensors in a Hygienic Design
Devices of the NCLS product series are especially suitable for direct contact with liquid and powdery media. Thanks to the hygienic design, they meet high requirements on cleanliness. Limit levels can therefore be monitored in contact with the media such as in dairies, breweries or pharmaceutical plants – and also with bulk materials as well as heavily contaminated or adhesive fluids.

A wide range of uses, more than just level detection: NCLS sensors can distinguish media when fully wetted.

Resistant: NCLS sensors fulfill the requirements for protection classes IP67/IP69K and with their PEEK plastic front are resistant to deposits.

The compact housing features a ring LED. The switching state is thus clearly visible to the user from all angles.

NCLS sensors support communication via IO-Link. This allows a wide range of sensor data to be read out or variable switching points to be set.
Flexible Thanks to IO-Link
Predictive maintenance and simple parameterization – with sensors from the BCT series
Elevator Pitch: Capacitive Sensors
Turck's compact sensors in the metal housing with an all-round visible LED simplify mounting, teach processes and condition monitoring
Best Practice