Inclinometers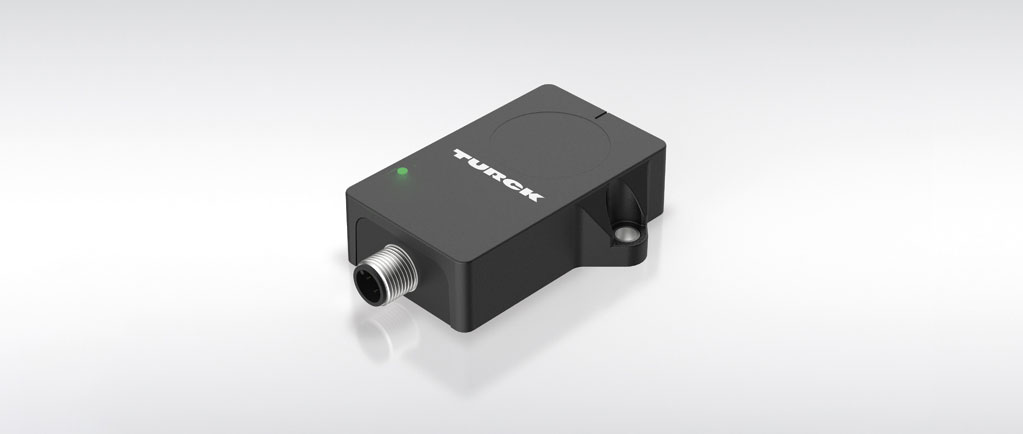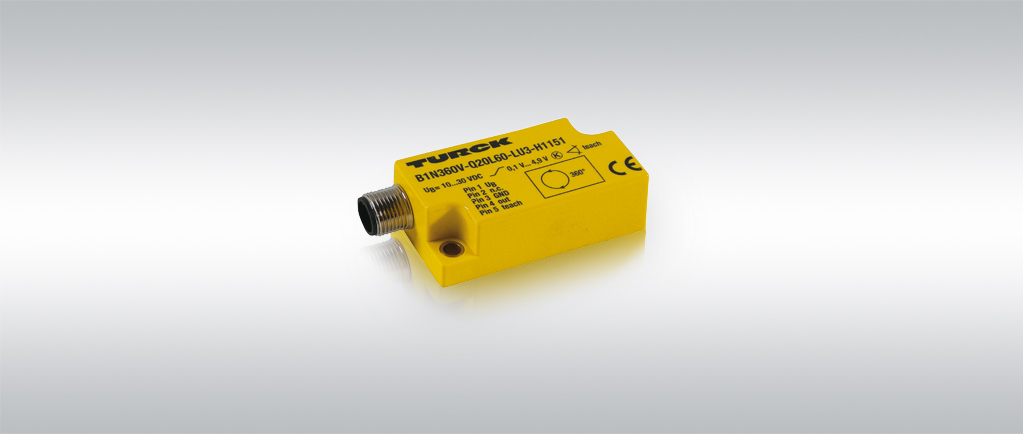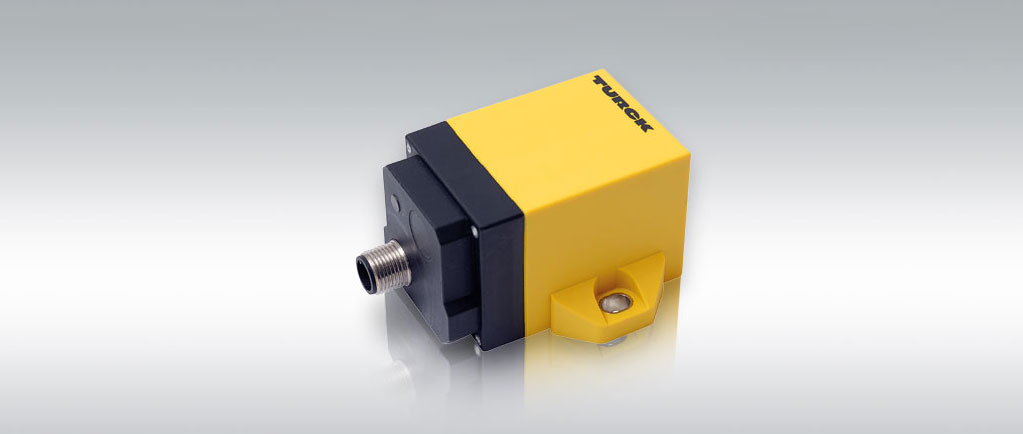 The compact inclinometers in the Q20L60 and Q42 product series are suitable for virtually any application where an inclination angle needs to be detected contactlessly. Dynamic sensors in the QR20 product series with a fused sensor signal from MEMS and gyroscope ensure reliable inclination measurement in moving applications and filter out shocks and vibrations much more effectively than conventional signal filters.
We offer sensors for angular ranges of ±10°, ±45°, ±60° and ±85° as well as with freely selectable measuring range 0…360°. The following output variants are available: 4–20 mA, 0.5–4.9 V, PNP switching window as NC or NO contact, IO-Link, CANopen.
QR20 — Single- and Two-Axis Inclinometers with Unrivaled Dynamics
The data fusion from the accelerometer and gyroscope provides the highest precision in dynamic applications. In this way, the B1NF and B2NF single- and two-axis inclinometers in the compact QR20 product series achieve dynamics that enables their use in very fast control loops on moving or vibrating machines. Turck offers the B1N single-axis and the B2N two-axis devices in the QR20 product series for static use in applications with stringent requirements in terms of housing technology. All QR20 inclination sensors are available with IO-Link output or switching output.

Sensors in the QR20 product series output their signal via IO-Link COM3, the latest and fastest version of the digital interface.

Weak point eliminated: The use of translucent plastics for the LED display eliminates LED lenses as a potential weak point in the housing.

Spirit level function simplifies mounting: LED uses a flashing frequency to indicate when the sensor is positioned horizontally.

The 20-mm-high design, QR20, is extremely compact and fulfills the requirements of protection classes IP68/IP69K. This enables use in extreme environments.
Q20L60 — Compact Inclinometers for Measuring Ranges up to 360°
Depending on the variant, inclinometers in the Q20L60 design have a freely selectable measuring range from 0 to 360°. Depending on the version, they are available with analog output or two switching points.

With a repeatability of 0.1 % of the measuring range, the inclinometers impress wherever maximum precision is required.

The Q20L60 design is extremely compact with a height of 20 mm and conforms to protection classes IP68/IP69K. This enables use in extreme environments.
Q42 – Inclinometers with CANopen Interface
Robust inclinometers in the Q42 design are available in a single-axis variant with 0 to 360° and dual-axis variants with up to ±85° detection range.

The 42-mm-high rectangular design, Q42, fulfills the requirements of protection classes IP68/IP69K. This enables use in extreme environments.

The standardized CANopen interface enables easy configuration and commissioning. All parameters are stored in the internal permanent memory.
Elevator Pitch: Fusion Sensor Inclination and Gyro
Even in applications with shock and vibration environments, the sensors B1NF and B2NF offer the perfect signal quality and reaction time due to the innovative fusion technology.
Best Practice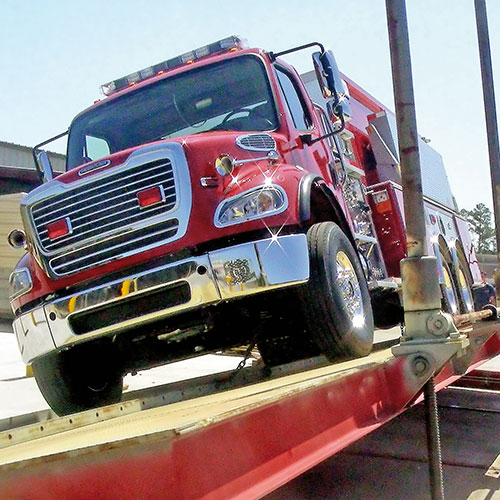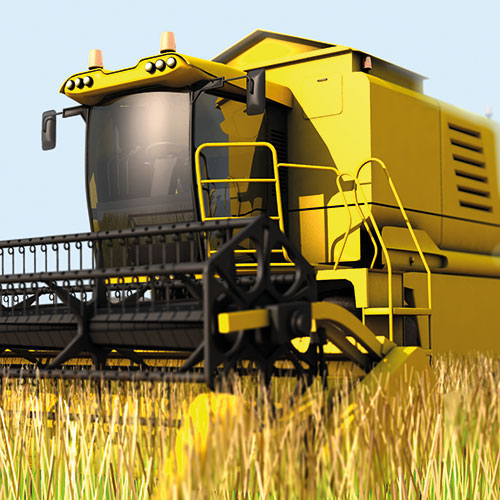 More related applications