Level Sensors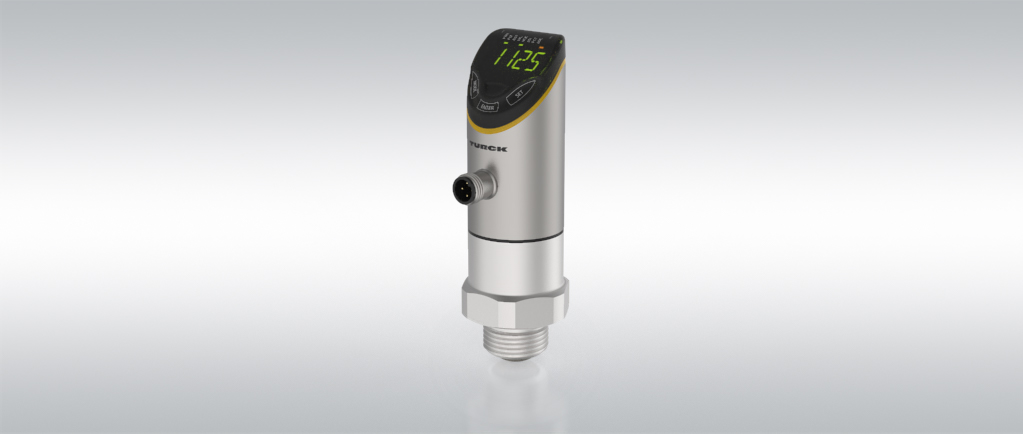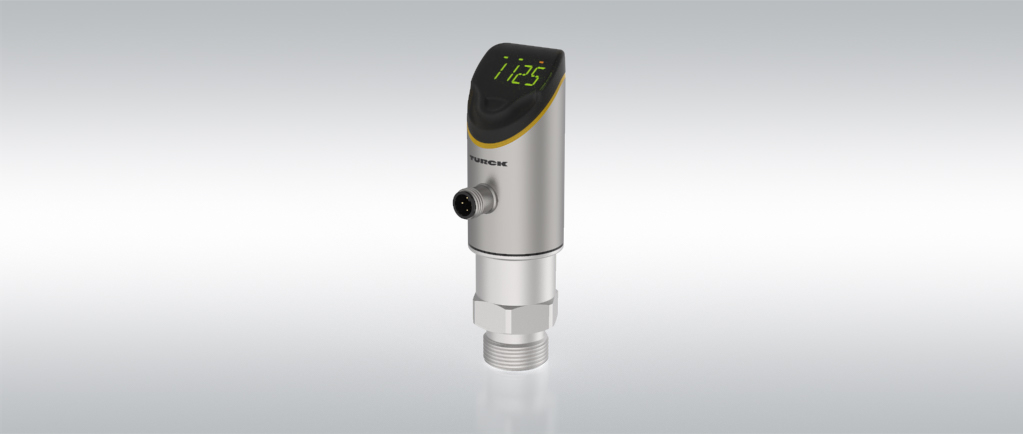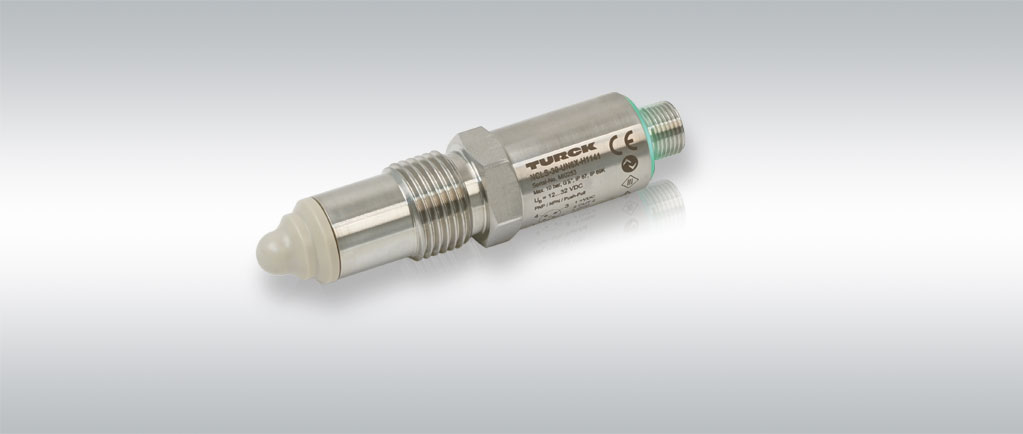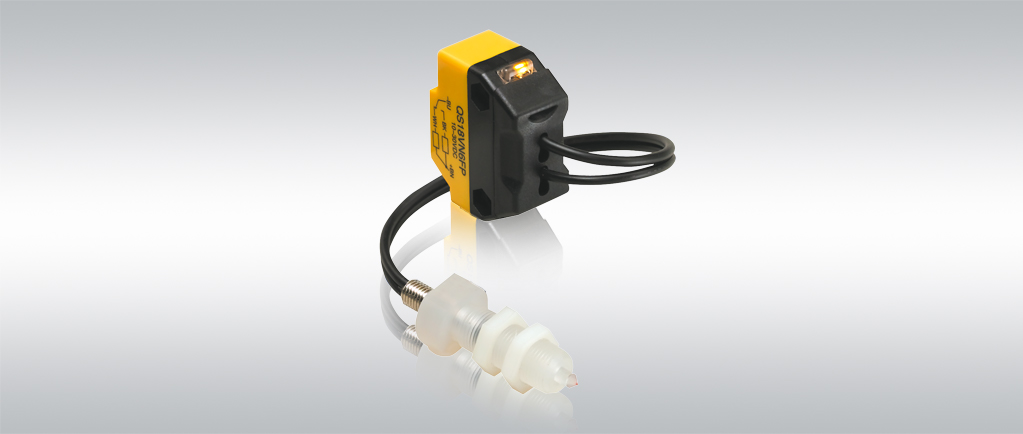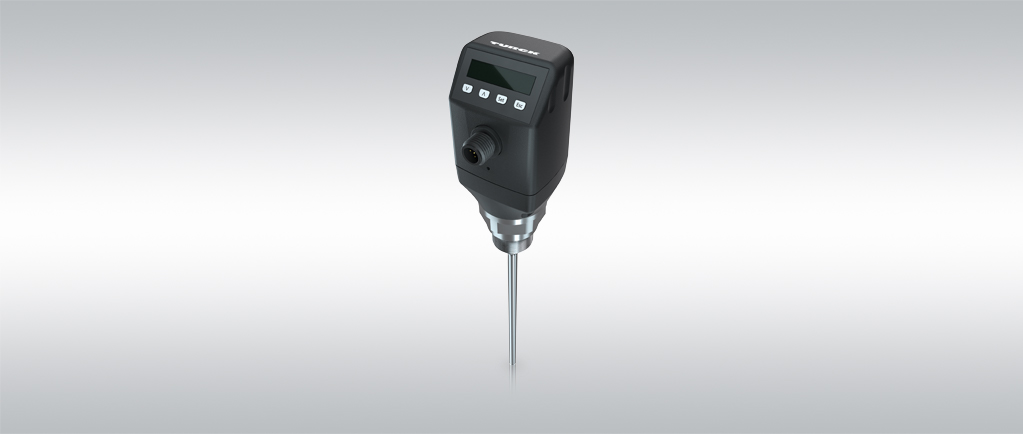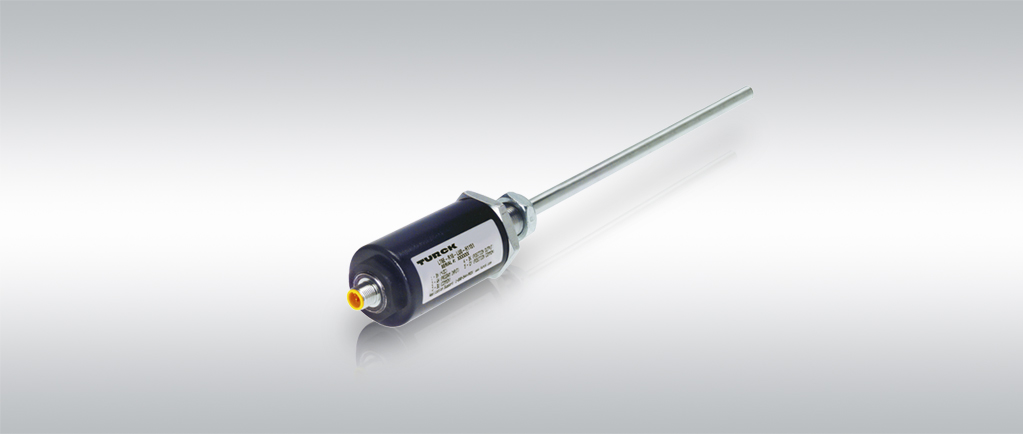 Users can utilize the respective advantages of different measuring principles for limit level detection or continuous level measurement. This depends on factors such as whether granular media or liquids where foam forms on the surface are used. Similarly, special solutions are required for mounting in confined spaces, in areas with explosion protection and in particularly deep containers.
Turck offers a comprehensive portfolio featuring sensors for various media and environments and both medium-contacting and contactless detection. These include capacitive and magnetostrictive sensors, fiber optic, ultrasonic and radar sensors, and devices with a guided microwave.
LRS Product Series — IO-Link Radar Sensors for Level Measurement
The radar sensors in the LRS product series are equipped with extensive analysis functions and are used primarily in filling level applications in factory automation where optical or ultrasonic sensors cannot be used due to limited range or interference factors such as dust, wind or incidence of light. They conform to the IP67/69K protection class and are ideally suited as a cost-effective alternative for demanding filling level applications in tanks and silos.

Rapid commissioning: Turck IO-Link master users can configure the radar monitor without additional software via the IODD configurator.

Uniform operating logic: The LRS product series adopts the concept of the Fluid 2.0 sensor platform with capacitive buttons and translucent front cap.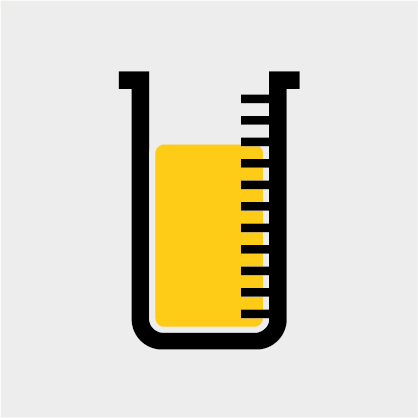 The radar sensors in the LRS product series have been developed for level measurement in the range of 0.35 to 10 meters.

The control panel enables the direct output of distance, level and volume values for different tank geometries.
LUS Product Series — Ultrasonic Level Sensors for Small- and Medium-Sized Tanks
The robust LUS211 ultrasonic sensors can be operated at pressures from 0.5 to 5 bar at the process connection and complete Turck's platform for fluid sensors consisting of pressure, flow and temperature and radar level sensors.

An additional IO-Link interface and intelligent, decentralized signal pre-processing make all variants smart data suppliers for the IIoT.

Direct output of distance, level or volume values as a percentage or an absolute value by parameterizing the sensors with existing container geometry data via IO-Link.

Consistent operating concept across the Fluid 2.0 family for simplified commissioning with touch display under a translucent front cap.

The LUS211 product series is available with standard G ¾ and NPT ¾ process connections, with ranges of 40 and 130 cm available for each connection type.
NCLS — Capacitive Limit Level Sensor for Medium-Contacting Detection
Thanks to their hygienic design and high protection classes (IP67/IP69K), NCLS sensors are suitable for many applications with direct media contact. They monitor limit levels in tanks or pipelines — even with bulk materials and heavily contaminated or adhesive fluids. When the sensor head is fully coated, the NCLS can detect and distinguish between different liquids, viscous materials, granular materials and powders.

Two digital outputs, separately configurable as NO or NC. Each switching output can signal a different medium, for example.

Communication via IO-Link: For reading out sensor data and setting variable switching points.

Suitable for a wide range of uses — even in hygienic areas with high material requirements. The sensor cap is made of resistant PEEK plastic.

Interference-free electronics in a compact and robust housing. IP67/IP69K protection allows the sensor to be cleaned using high pressure methods.
QS18 — Level Control with Optical Sensors
Fiber-optic solutions are especially designed for harsh and confined environments. With sensing tips for plastic and glass fibers, even levels of transparent liquids can be monitored — both contactless and media-contacting. The product range includes IO-Link-compatible devices and optical sensors with switching and analog outputs. The sensing tip, fiber-optic cable and basic device combine to detect limit levels in all cases.

Basic devices are protected against dust and moisture thanks to IP67 protection and can therefore be used in the direct environment of the application.

Devices with IO-Link are easy to parameterize and also allow continuous communication with the controller.

Special fiber-optic cables with PTFE protective jacket are extremely resistant to common chemicals and their anti-adhesive surface makes them scarcely susceptible to wetting.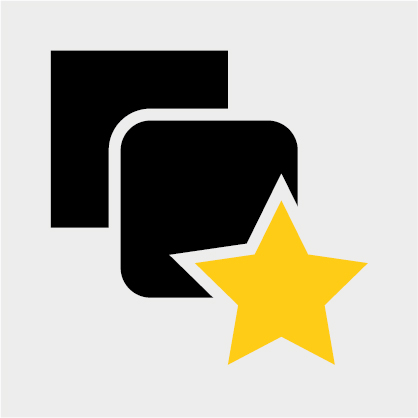 For vacuum applications, special designs of glass fiber-optic cables can be connected to vacuum-resistant single feedthroughs.
LS-5 — Robust Level Sensor Based on a Guided Microwave
Sensors in the LS-5 product series work based on the principle of a guided microwave. They do not require any mechanical moving parts. Limit level detection and continuous level measurement are possible with virtually all fluids, including cases with film or foam formation. Interchangeable and arbitrarily shortenable probe rods allow a flexible measuring range between 200 and 2000 mm; the range can even be increased to up to 4000 mm if probe ropes are used.

Particularly resistant: Users can deploy the IP67 sensor at media temperatures of up to 100 °C and process pressures of up to 10 bar.

Parameterization is possible either via IO-Link or via the convenient user interface with illuminated matrix display and four operating keys.

Programmable analog output: 4…20 mA or 0…10 V. additional limit level detection via two or four switching points, depending on the type.

The housing can be rotated by 360°, facilitating installation and ensuring that the process values are always easy to read.
LTX — Level Detection with Magnetostrictive Linear Position Sensor
Pressure-resistant, rod-shaped LTX linear position sensors based on the float principle reliably detect the level of any tank. With detection depths of up to 14 meters, the devices are suitable for a variety of applications. The LTX product series conforms to the IP68 protection class and is resistant to many chemicals and oils.

Flexible: The desired measuring range can be programmed simply and precisely — for optimum adaptation to the respective tank.

Durable: Thanks to the magnetostrictive measuring principle, the LTX operates without contact and is therefore wear- and maintenance-free.

Precise: With a high resolution and first-class individual components, the sensor detects even the smallest differences.
Ex-protected: Sensor variants with approval for explosion-protected areas (Zone 0) are also available as an option.
Best Practice