Inductive Sensors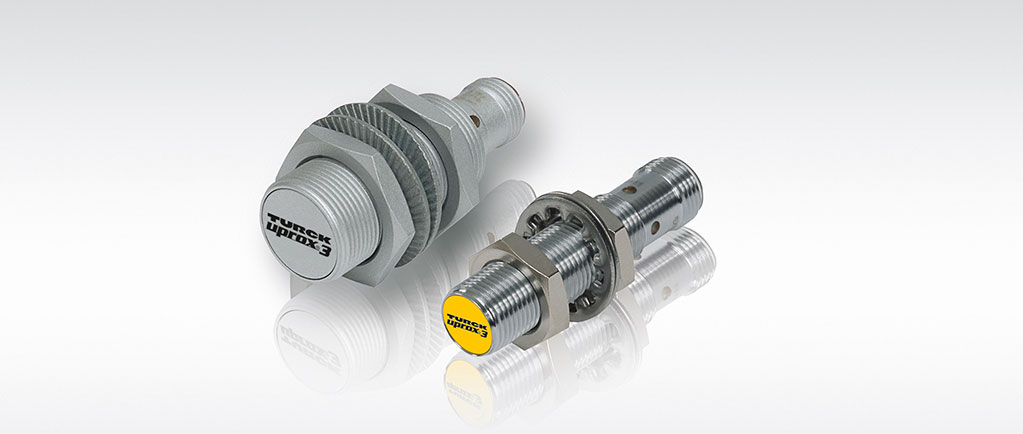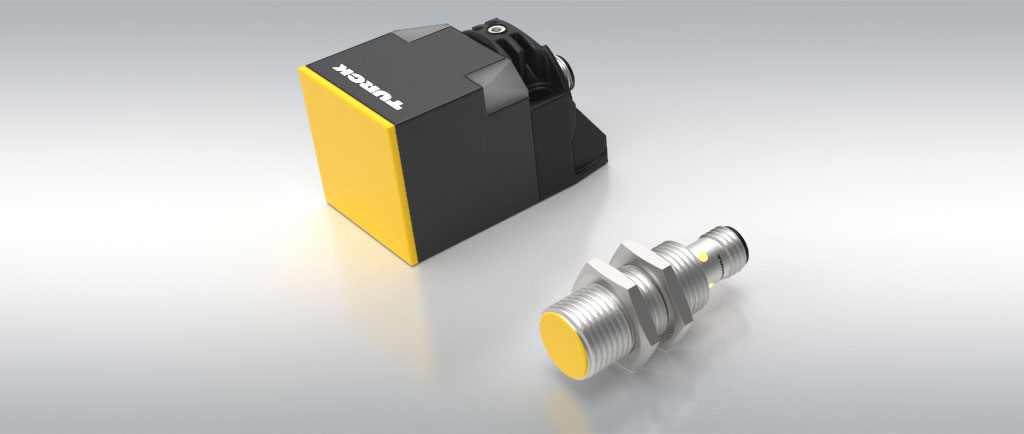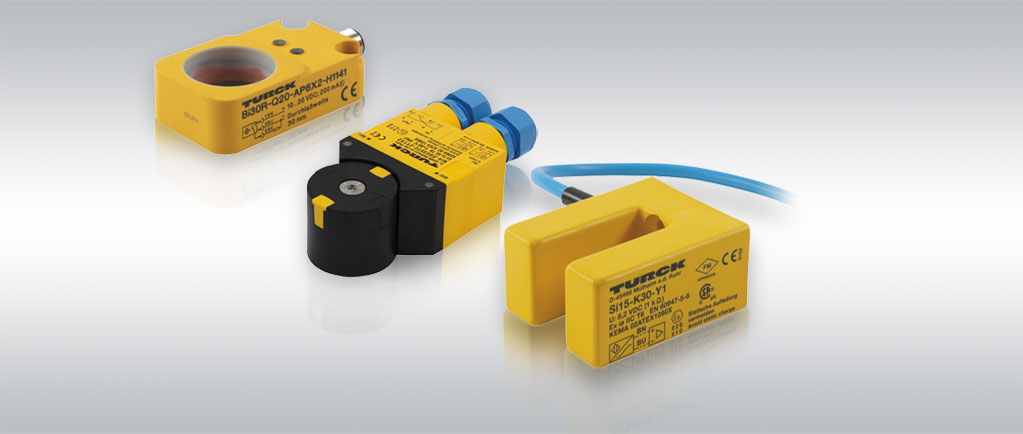 Inductive sensors detect metallic objects without making physical contact. The wear-free operating principle ensures maximum operational safety and guarantees that the resistant initiators have a long useful lifetime.
Thanks to their extraordinary coil concept, uprox sensors from Turck also offer the largest switching distance, Factor 1 for all metals and unique installation freedoms. Proximity switches can be flexibly installed.
The complete range of inductive sensors includes, among other things, the following product series:
Factor 1 sensors
Rectangular, threaded and smooth barrel sensors
Explosion-proof sensors
Sensors with a cable connection, connector or terminal chamber
uprox – Factor 1 Sensors with Maximum Switching Distance on all Metals
The third generation of the uprox sensors offers the highest switching distances of all inductive Factor 1 sensors on the market to date and sets the standard for reliable detection of all metals. They detect copper, aluminum, stainless steel or steel, for example, with the same level of precision.

The lack of a ferrite core means that the sensors are immune to interference resulting from magnetic DC fields and AC fields.

Maximum welding resistance: uprox sensors are ideal for applications with strong magnetic fields and are also optionally available with PTFE coating.

Magnetic field immunity, possible flush or recessed mounting and large switching distances guarantee that sensors have a long useful lifetime.

Flush uprox sensors always allow full flush mounting. The maximum switching distance on all metals remains unchanged.
Measuring Inductive Sensors for Contactless Distance Measurement
Measuring inductive sensors provide a distance-proportional signal – either via a current, voltage or IO-Link output. They are characterized by high speed and are used in many applications that require more than a simple digital switching signal.

Determine the angle and rotation or trigger linear movements in a cost-effective way – the application possibilities for the sensors are diverse.

Devices with IO-Link are as individual as they are simple to parameterize; they feature various identification and diagnostic options.

Various output types, including voltage (0–10 V or 2–10 V), current (0–20 mA or 4–20 mA) and frequency (1–10 kHz).

Extensive portfolio with different designs (from smooth 4-mm barrel to Q80) and housing materials such as stainless steel, plastic or brass.
Special Designs of Inductive Sensors for Specific Applications
The potential applications of inductive sensors are as varied as their designs. Therefore, Turck's complete range also includes several sensor types for special applications.

Inductive ring sensors score with their compact and universally mountable housing. For example, they detect small metal parts in tubes.

U-shaped slot sensors can detect objects where a definite assessment of the distance to the active face is not possible due to lateral approach.

Dual sensors reliably detect the end positions of rotary actuators. The low mounting and wiring effort reduce costs.

Detection sets with two miniature sensors detect open/closed positions on pneumatic grippers. Turck offers numerous combination options.
uprox3 Sensors
The highest switching distances for all metals, even in the most compact designs M5 and 4 mm diameter smooth barrel.
Elevator Pitch: Inductive Sensors
In addition to inductive sensors with flush measurement and IO-Link output, Turck now also offers three non-flush variants.