Magnetic Field Sensors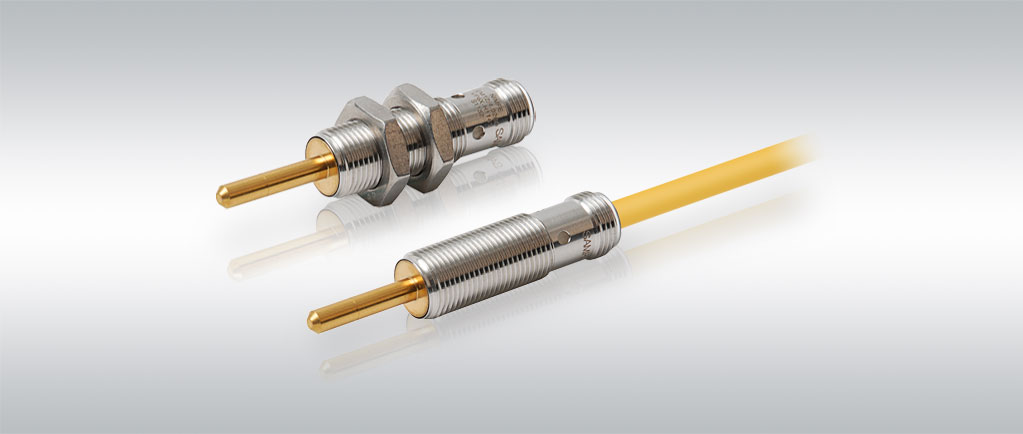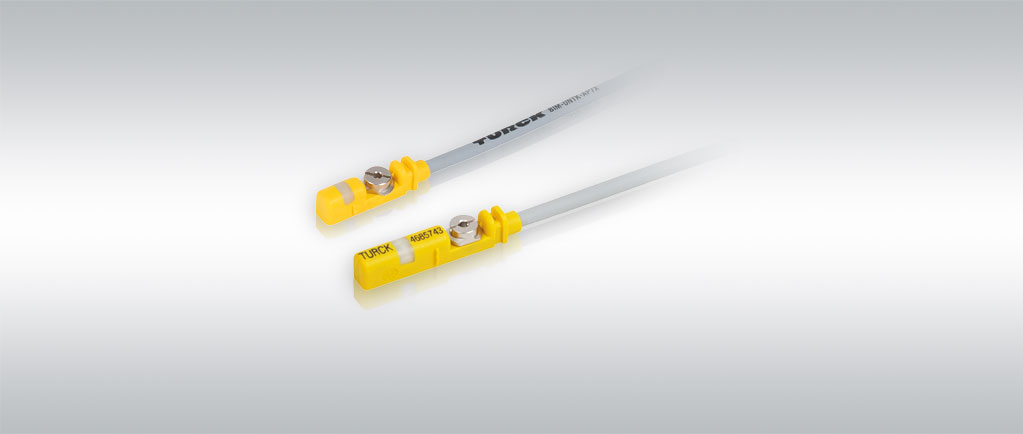 Magnetic field sensors are used, in particular, for the contactless detection of the piston position in pneumatic cylinders. We also offer application-specific sensor types for use in welding or Ex-areas as well as for analog position measuring.
Magnetically actuated proximity sensors in cylindrical form enable large detection ranges of up to 90 mm such as for pig detection in pipelines. Thanks to maximum EMC immunity and protection class IP67, the sensors support high system availability.
NIMFE – Weld Nut Sensors Guarantee a Reject-free Production Process
The weld nut sensors detect applied weld nuts thanks to the sensor integrated in the locating pin. In addition to spacer and reinforcing sleeves, the automotive industry often employs weld nuts to connect plates. The presence of these parts must be monitored to guarantee a smooth production process that is free from rejects. Turck's weld nut sensors not only detect metal, but also replace the locating pins at the same time.

Proven technology, optimal materials and sensor models tailored to the application reliably detect the presence of weld nuts.

Sensor teach-in is carried out on site with the help of a universal teach adapter. The process takes less than a minute.

Low purchase costs: Camera systems and other optical sensing solutions can be easily replaced by weld nut sensors.

Weld-resistant materials protect the sensor in the harsh production environment and enable smooth integration into the existing application.
BIM – Magnetic Field Sensors for All Common Pneumatic Cylinders
Thanks to a permanently reliable operating principle, Turck magnetic field sensors detect permanent magnets of various strengths positioned on the piston. The BIM series consists of universal magnetic field sensors for all common pneumatic cylinder shapes.

With a housing length of 19.7 mm, the BIM-UNTK is one of the most compact magnetic field sensors on the market and is therefore especially useful in short-stroke cylinders.

BIM-UNT and BIM-UNTK both feature a fixing lip. The sensors can be mounted in the field effortlessly, without the need for additional tools.

A special screw with special tool steel alloy secures the device in the groove. This ensures stable sensor mounting.

The bright all-around LED is clearly visible from all sides, ensuring that the current switching status is always seen perfectly from any angle.
NIMFE in Automotive Production
Reliable: Turck weld nut sensors can withstand harsh conditions
Mounting of BIM Sensors
Perfect fit: Compact magnetic field sensors from Turck are instantly mounted
Best Practice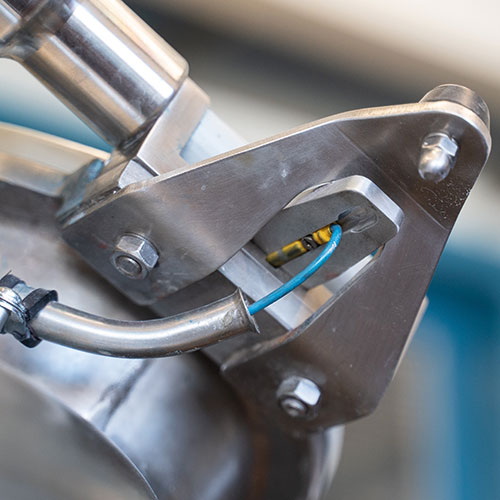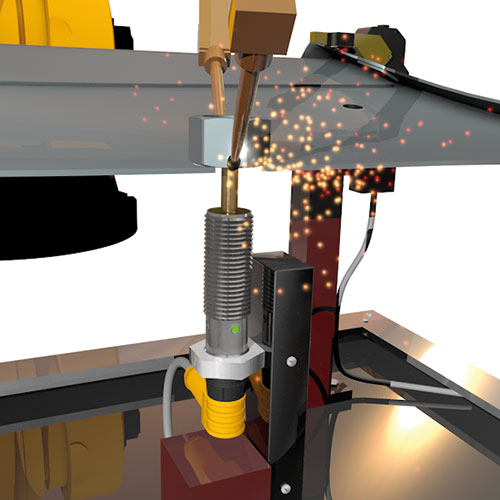 More related applications