Pressure Sensors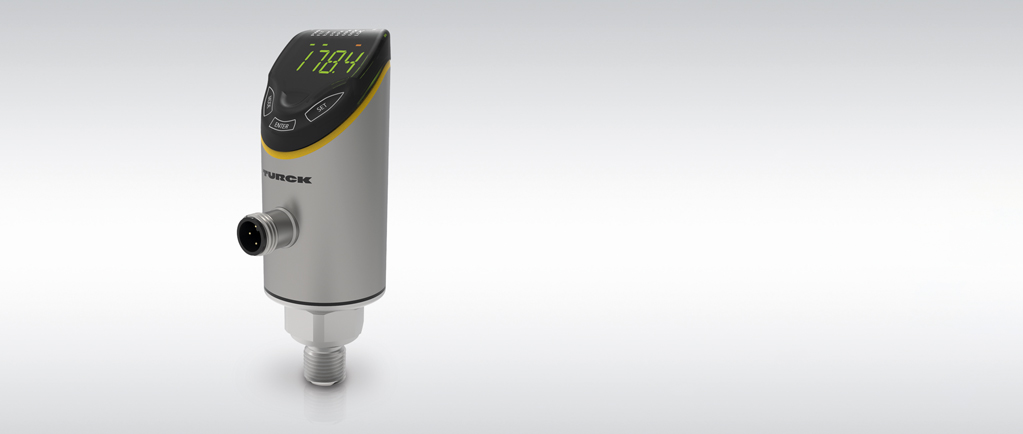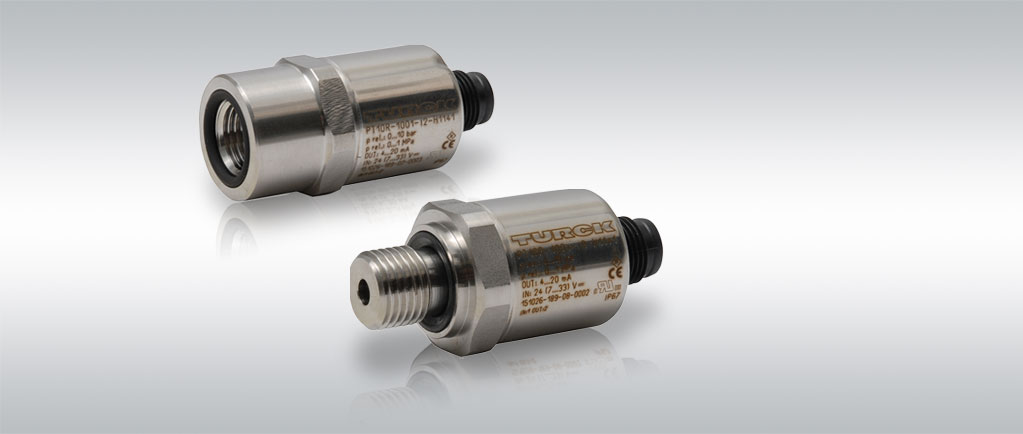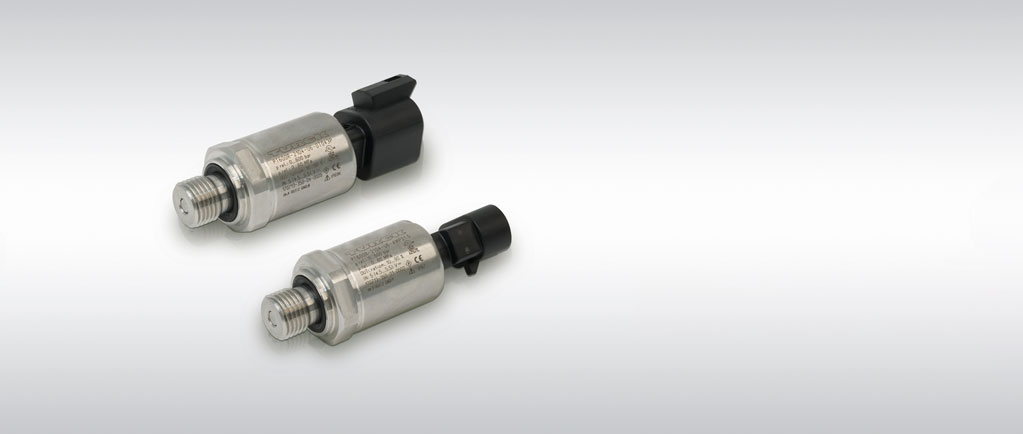 Whether on presses, cooling circuits or storage tanks – pressure that needs to be monitored and measured can be found everywhere. With an extensive range of pressure sensors, Turck offers tailor-made solutions for industrial applications and mobile equipment.
There is also a huge range of different sensor types, process connections and output signals available to users. The sensors are robust even under extreme conditions to ensure long-lasting, reliable operation. With smart IO-Link functions, the PS510 and PS310 series also support the requirements of Industry 4.0.
PS+ – User-friendly Pressure Sensors with Capacitive Touch Pads
Pressure sensors of the PS+ product series reliably and reproducibly measure process pressures in industrial applications. The iF DESIGN AWARD-winning, latest generation of sensors serves two central user requirements: high plant availability and simplified commissioning.

The operation of the sensor is wear-free via capacitive touch pads. The display also features programmable color changing.

Automatic detection of the required output types NPN or PNP. Similarly, the analog output adjusts to a current or voltage signal.

Maximum durability thanks to IP protection classes IP66, IP67 and IP69K, very good shock and vibration properties, as well as a high overpressure resistance.

Variable data mapping: IO-Link process data profiles enable flexible connection of the sensor with many degrees of freedom.
PT1000/2000 – Robust Pressure Transmitter for Use Under Extreme Conditions
Strong vibrations or constant temperature changes may occur during demanding pressure applications in mechanical engineering. Turck pressure transmitters are the ideal solution for applications under such extreme conditions of use.

Precise and robust: High-quality materials and state-of-the-art processors combine precision with maximum load capacity.

Thanks to the compact design, the devices can be mounted in extremely confined spaces – perfect for pressure applications in mechanical and systems engineering.

The modular nature of the portfolio enables a large variety of electrical connections and process connections.

The pressure transmitters offer various certifications and also extensive pressure ranges of -1 to 1000 bar relative as well as 0 to 16 bar absolute.
PT1100/2100 – Pressure Transmitters for Mobile Machines
Optimized for use in mobile machines, the PT1100/2100 pressure transmitters meet special requirements for resistance to overpressure and shocks, as well as EMC properties. They offer a high degree of operational safety when used in mining, forestry, agricultural and construction machines.

Pressure transmitters in protection class IP67 or IP69K fulfill strict requirements for shock and vibration resistance according to road vehicle standard ISO 16750.

Free choice of connectors: In addition to M12 connectors, the PT1100/2100 product series also offers industry-specific electrical connections such as AMP Superseal 1.5.

With a test level of up to 100 V/m, the sensor guarantees the highest electromagnetic immunity and meets the standards for mobile equipment.

The wide supply voltage range (4–20 mA from 7.5 V to 33 V) can compensate for fluctuations in the on-board voltage.
Check the Hydraulic Pressure at the CNC Machine
The award-winning PS+ pressure sensors ensure metal processing at the highest standard.
Best Practice