Temperature Sensors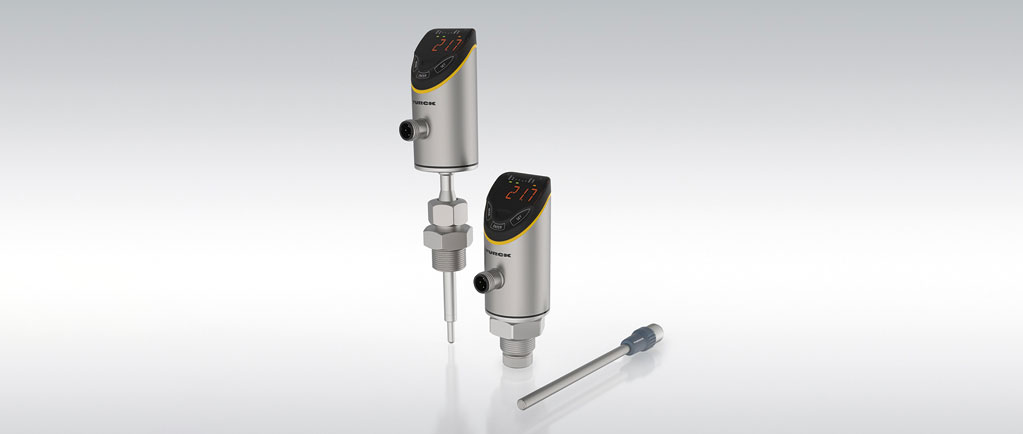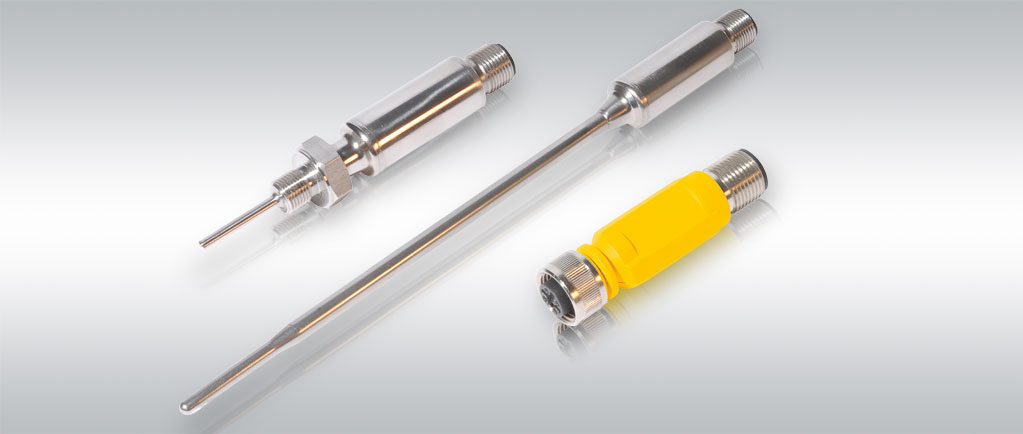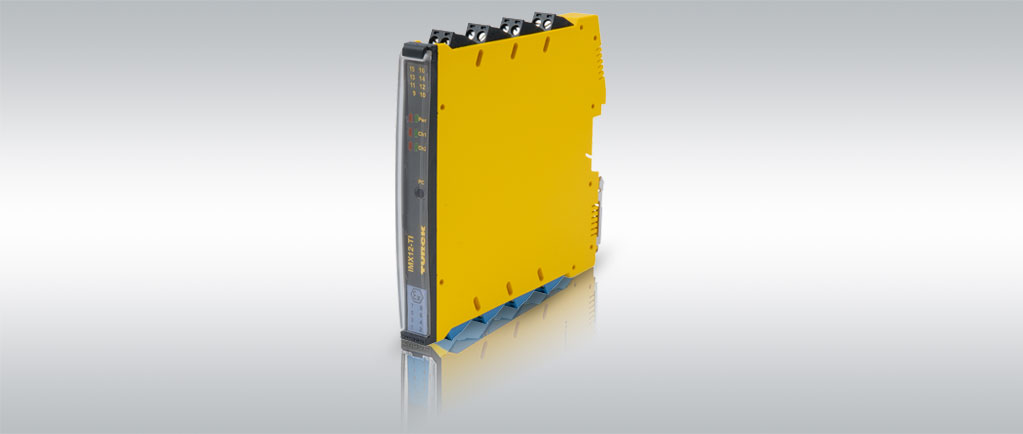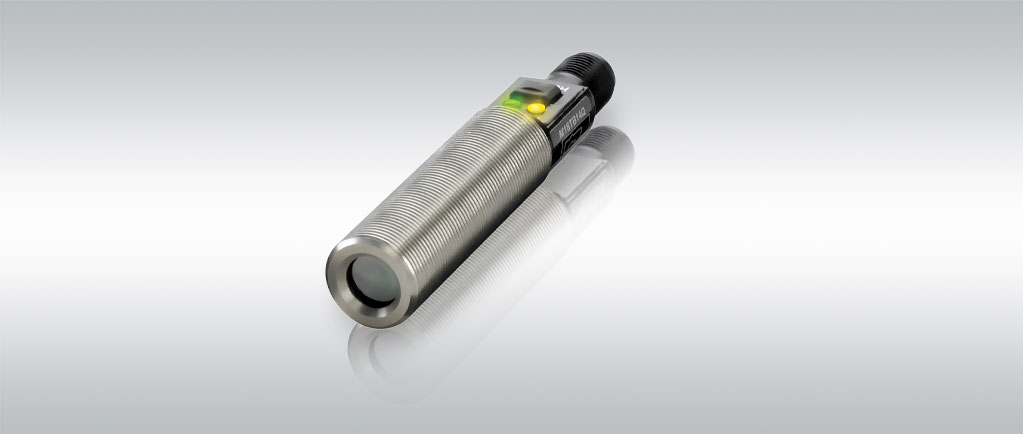 Turck's product portfolio provides users with flexibility for temperature measurement: Temperature sensors from the TS product series enable quick commissioning and offer a high level of convenience during operation. The TTM/TTMS product series includes a number of compact sensors – with integrated probe or with M12 connector for separate probes. T-Gage infrared sensors measure temperatures from 0 to 300 °C without making physical contact, which can prove to be a distinct cost advantage.
The range is supplemented by quick temperature measuring amplifiers (IMX12, IM34), including particularly narrow interface devices – for more space in a switch cabinet with peak performance at the same time.
TS+ – Temperature Sensors with Plug & Play
Turck's robust TS+ sensors with IO-Link offer smart functions for easy commissioning and predictive maintenance concepts. The compact devices are operated via capacitive touchpads and show values on a 14-segment display. These are optionally available with an integrated temperature probe (TS700) as well as processing and display units (TS720) for connecting resistance thermometers or thermocouples.

Three pushbuttons, a clear menu structure and a clearly visible LED display ensure convenient programming of the intelligent sensor.

Robust: The sensor has a stainless steel housing with touch operation instead of mechanical operating elements, which is ideally suited for use in harsh industrial environments thanks to IP67 and IP69K protection.

Installation is user-friendly – the devices may be mounted in any orientation. The display panel can be rotated by 180°.

Freedom of choice: We offer sensors with switching outputs or a combination of switching and analog outputs.
TTM – IO-Link-Enabled Miniature Temperature Sensors
Integrated evaluation electronics allow the miniature sensors of the TTM product series to capture precise temperature measurements in the smallest possible space. Stainless-steel versions and device variants with IO-Link are both available.

Compact: The fully potted TTM sensors are only 25 mm longer and 1.5 mm wider than a standard M12 × 1 connector.

Versatile: Users can choose between rod-type or screw-in sensor versions with different temperature ranges.
IM34/IMX12 – Temperature Measuring Amplifiers for Measured Value Evaluation
Temperature measuring amplifiers evaluate changes in Ni100/Pt100 resistors, thermocouples of types B, E, J, K, L, N, R, S, T or low voltages in the range of -160 to +160 mV. The temperature linear output is via current signals of 0/4 to 20 mA.

Precise and compact: With a width of only 12.5 mm, the IMX12-TI is one of the narrowest interface devices on the market.

The established FDT/DTM technology enables simple parameterization of devices, for example using the PACTware operating software.
T-Gage – Infrared Temperature Sensors for Contactless Measurements
As a passive, contactless analog sensor, the T-Gage detects objects within a certain window. In contrast to other photoelectric sensors, it does not emit its own light but measures the infrared radiation emitted by objects.

Fast response: The sensor has a short response time of 25 ms (up to 20 Hz switching speed).

Simple programming of limits via the teach function, either in static or dynamic mode.

The T-Gage is versatile: For instance, it can be used to monitor the temperature of conveyor-belt rollers or to detect cooled dairy products.

The sensor works reliably in harsh environments with temperatures ranging from -20° to +70° and complies with protection class IP67.
Elevator Pitch: Temperature Sensors
The new TS are the perfect solution for measuring and displaying temperatures in a wide range of industrial applications.
Best Practice