2-Way Splitters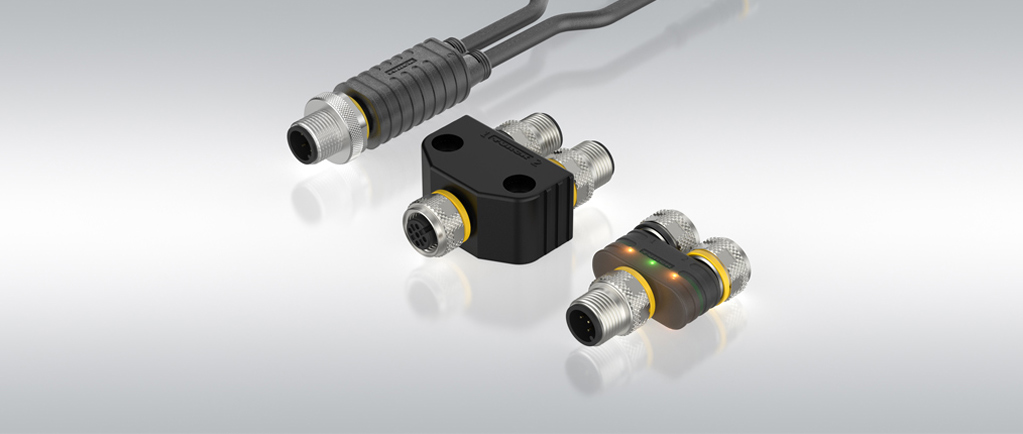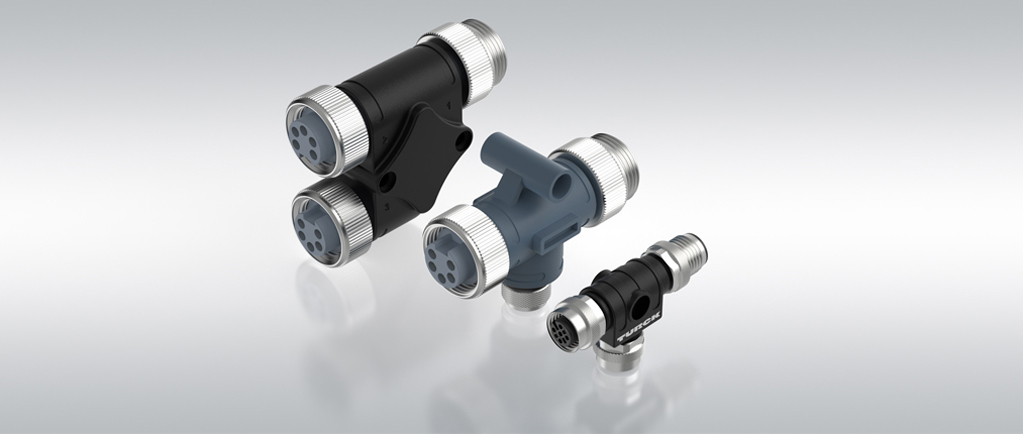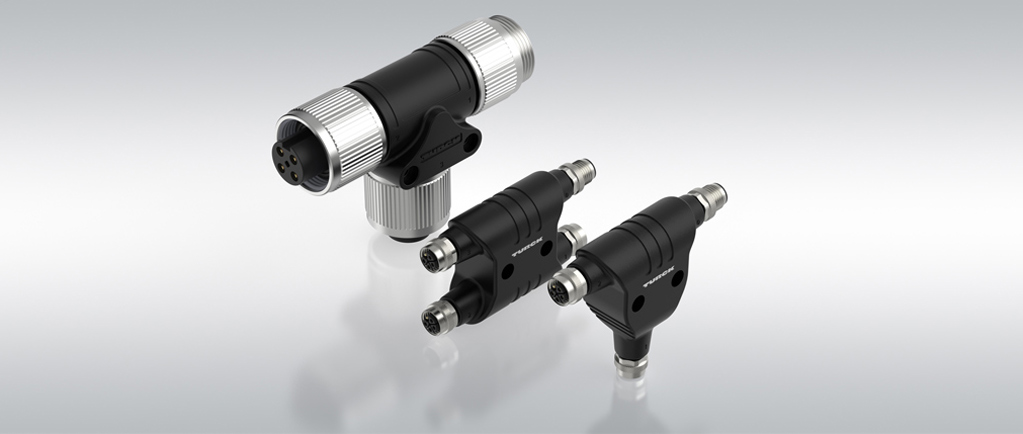 Splitters can be used to combine or distribute signals, data or power. The number of cables to be laid can be significantly reduced. Y- or T-splitters are available in M8, M12, 7/8″ and 1 3/8″. Our splitters with PUR and PVC cable outlets can be configured with M8 or M12 connections (female or male connector) according to customer requirements.
The large number of splitter variants and combinations allows Turck to perfectly map customer requirements.
Signal Splitters
Two-way splitters are used in a variety of industries for signal distribution. They are available as Y-, H- or T-splitters with or without cables at the branches.

Versatile: M8, M12 or 7/8″ connectors with different wiring and designs. Cable outlets available in PUR or PVC, shielded or unshielded.

Special versions: Further adaptations with specific cable colors and special assignments can be configured according to customer requirements.

Maximum protection: Splitters with protection classes up to IP67 are insensitive to moisture, dust and dirt

Time saving: Manual wiring effort is minimized by simple connecting and screwing in
Data Splitters
Many fieldbus protocols require splitters with special technical specifications. Turck offers splitters for communication with DeviceNet, Foundation Fieldbus and Profibus-DP that reliably meet these requirements and thus help to keep the wiring effort low.

The overall shielding ensures secure data transmission — even if networks need to be expanded.

Fully compatible with ODVA, PNO, EIA/TIA and IEC standards.

Maximum protection: Splitters with protection classes up to IP67 are insensitive to moisture, dust and dirt.

Wide variety of splitters for different fieldbus and Ethernet protocols.
Power Splitters
Turck splitters for power transmission facilitate the power supply of conveyor systems, motors or lighting solutions with DC or AC voltage. The Power product series includes the 7/8″, M12, M16, M23 and 1 3/8″ designs. These overmolded Power splitters offer rugged IP67 protection and make it easy to expand systems. Our M12 Power splitters offer unmatched currents in a compact form factor.

M12 Power splitters with K, L, S and T codings available.

Modular, quick-disconnect power solutions reduce downtime and labor with easy maintenance and replacement.

Different splitter codings and designs prevent mismating.

The products are designed according to global industrial standards and meet all necessary approvals for high operational safety.