Field-wireable Connectors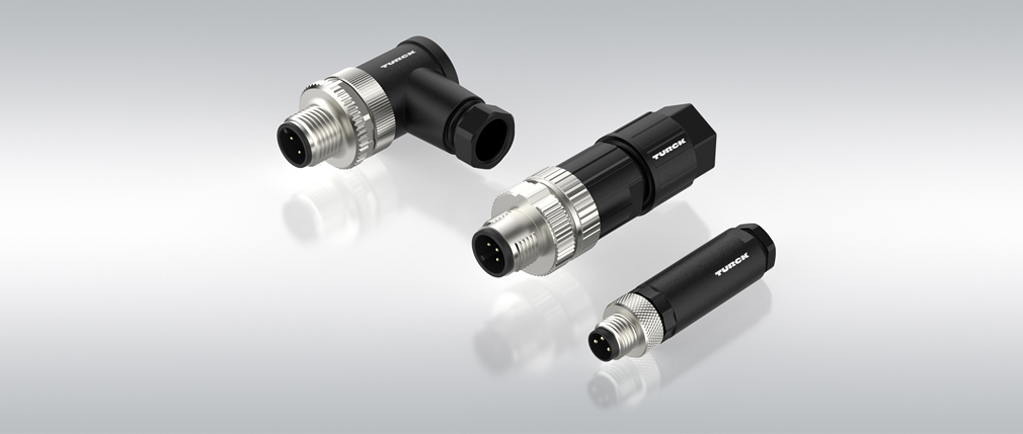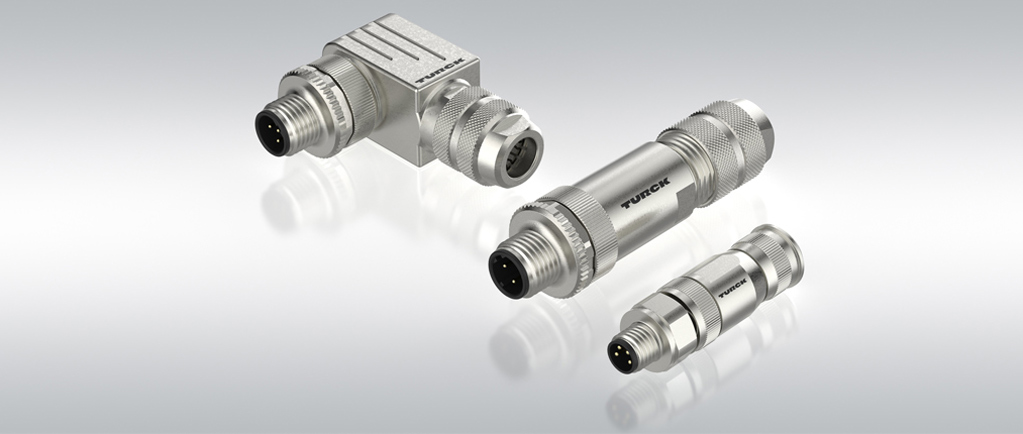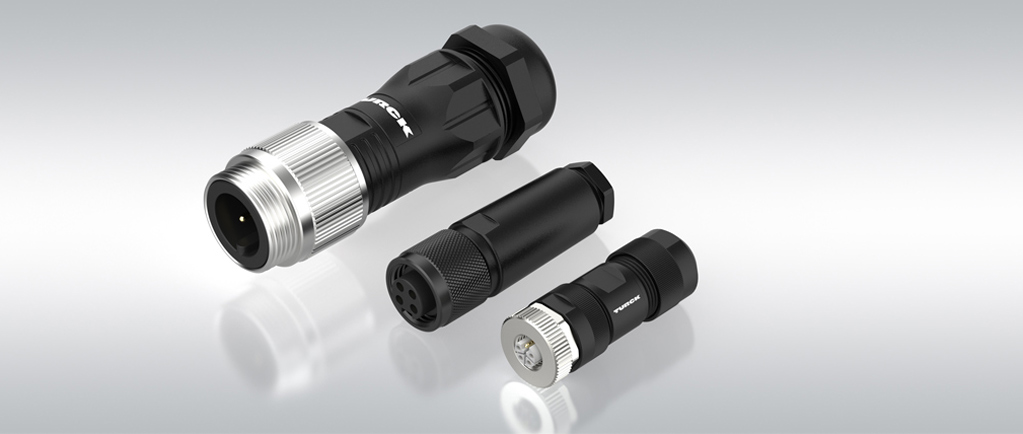 Field-wireable connectors are used wherever a flexible connection solution is required. In industrial use, not every extension cable can be planned precisely in advance. Therefore, field-wireable connectors are ideal when cable lengths and connections have to be individually adapted.
Turck's overall portfolio of field-wireable connectors includes the following designs and versions for numerous applications with different connection technologies:
M8, M12, M16, M23, 7/8″, RJ45, D-sub, valve connector
Female or male connector
Straight or angled
Different numbers of pins
Different codings for M12: A, B, D, K, L, S, T
Connectors for Signal Transmission
Field-wireable M8 and M12 connectors allow individual cable lengths and connections for flexible on-site wiring.
Turck offers field-wireable connectors with different connection technologies such as screw terminal, insulation piercing, soldering, crimping and piercing as well as push-in connection.

Special connection variants such as M16, M23, 1/2″ or 7/8″.

Time-saving installation thanks to connection variants with insulation piercing terminals, screw terminals, spring-type terminals or push-in technology.
Connectors for Data Transmission
Turck offers a comprehensive product portfolio of field-wireable connectors for fieldbus installations from CAN/DeviceNet to Profibus and Ethernet with designs such as M8, M12 and RJ45, 7/8″ as well as D-sub.
Reliable and high-quality connectors ensure that even more complex assemblies succeed and data is transmitted securely.

Extensive product portfolio for different fieldbus and Ethernet standards such as Industrial Ethernet, PROFIBUS and CAN/DeviceNet.

To protect against electromagnetic interference (EMC), Turck offers cables and connectors with shielding for safe data transmission.
Power Supply Connector
Our K-, L-, S-, and T-coded field-wireable M12 connectors form a flexible and individual connector solution. They enable assembly with the established screw terminal connection at a terminal cross-section of up to 2.5 mm².

Developed in accordance with DIN EN 61076-2-111, the solutions meet international standards for loss-free, secure energy transmission.

Numerous connector variants available for voltage connection such as M12, M16, M23, 7/8″, D-Size (1 3/8″).
How to Select the Correct M12 Coding
Our coding variants for M12 connectors offer the right solution for every user
How to Assemble M12 Connectors Yourself
The assembly of four M12 connector types in less than seven minutes explained