Cordsets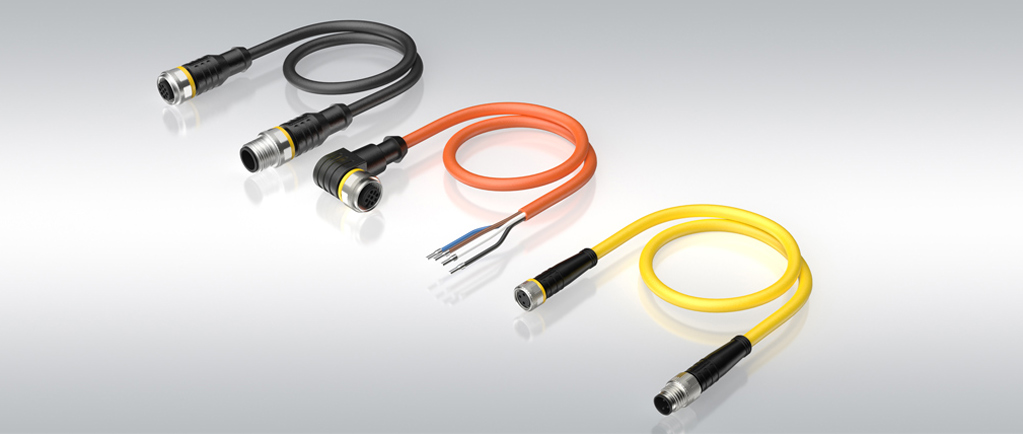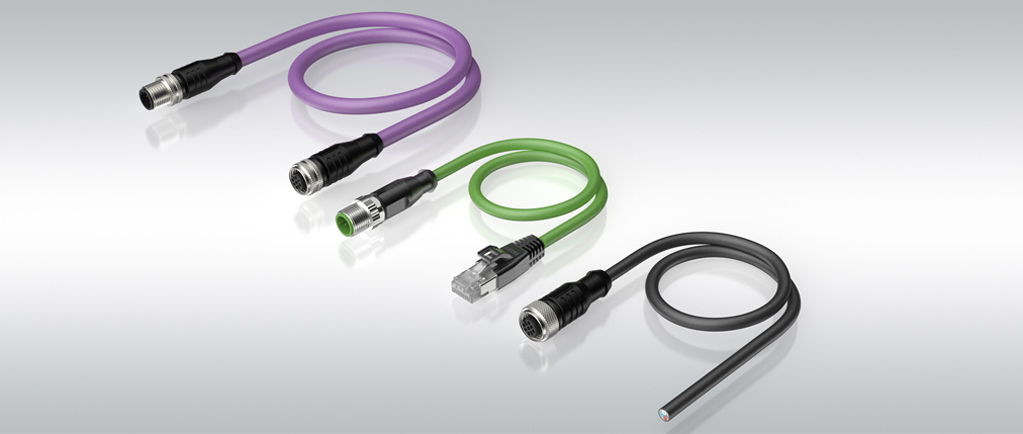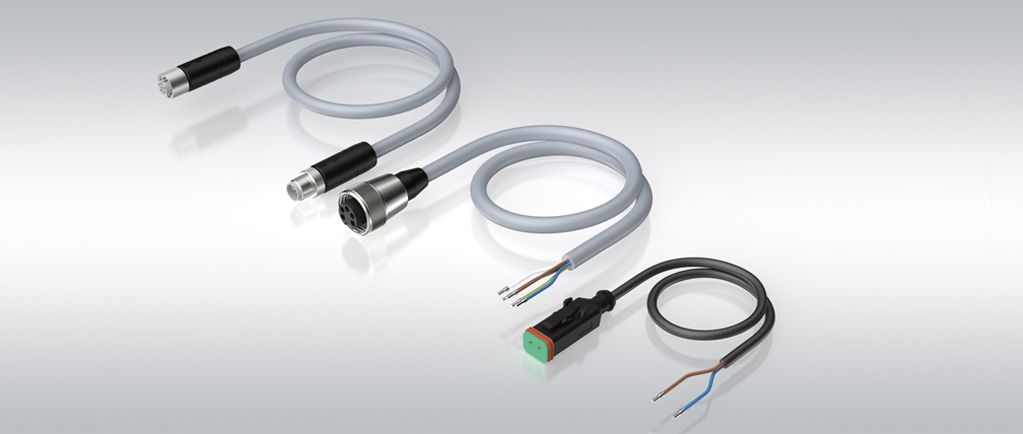 Ready-made cables are the right choice for fast and safe connections in machine and plant construction. Even employees without specialist training can connect ready-made cables reliably and quickly. Designs for special requirements such as robotics, food suitability, mobile equipment or heavy duty guarantee optimum data, signal and power transmission in every application.
Turck offers connection and extension cables with numerous connector variants:
M8, M12, M16, M23, 7/8″, and much more.
Female or male connector
Straight or angled
Different numbers of pins and codings
Cables for Signal Transmission
Signal cables are generally used to connect sensors and actuators. For standard applications, Turck offers the TEL product series in a PVC jacket — for more demanding applications, the TXL series made of polyurethane. It offers higher mechanical robustness and temperature resistance. Both series impress with a very high variety of variants: The cables are available with M8 or M12 connectors in different numbers of pins, jacket colors and cable lengths. For the most common types, we guarantee the shortest delivery times thanks to high stock levels.
In addition to the two standard series, Turck also offers cables for special applications — such as signal cables in hygienic design for applications with contact to food.

Versatile: Connectors with different numbers of pins, as male or female connector, in a straight or angled version.

Shielded cables transmit analog signals safely and reliably.

Cables with IP69K protection for decentralized automation and use in the toughest environments.

Oil-resistant, flexible cables without halogens for dynamic use in drag chains.
Cables for Data Transmission
Data cables connect devices to fieldbus interfaces in industrial networks. For example, they connect I/O modules or gateways to a controller. Turck offers numerous data cables that comply with the standards of the respective fieldbus systems:
EtherNet/IP, PROFINET, Modbus-TCP, EtherCAT
Modbus-RTU, RS232, RS485
CAN bus
DeviceNet, PROFIBUS-DP
Foundation Fieldbus, PROFIBUS-PA
Particularly in the case of data cables, ready-made connectors avoid wiring errors during commissioning, which saves time and costs.

Shielded cables provide protection against electromagnetic interference from adjacent motors, high-voltage cables or other sources of interference.

Full compliance with PNO, ODVA and IEC standards ensure device compatibility worldwide.
Type 444 ITC-certified Ethernet cables are approved for use in explosion hazardous areas.

Oil-resistant, flexible cables without halogens for dynamic use in drag chains.
Cables for Power Supply
In addition to the established Power cables with 7/8-inch connection, Turck offers a complete portfolio of M12 Power cables. These supply 16 amps, which is a major innovative step compared to the nine amps of the larger 7/8-inch cables. Because they are standardized to IEC and PNO standards, M12 Power connectors are also easier to use worldwide. They are just as robust, flexible and durable as Turck's 7/8-inch cables. In addition to the L-coded connectors for the in-house RFID interfaces, I/O modules and IP67 power supplies, Turck also offers all other common M12 codings.

Four M12 Power codings (K, L, T, S) for special DC or AC applications up to 16 A.

Fully molded connectors ensure a high degree of imperviousness according to protection classes IP65, IP67 and IP69K for decentralized power supply.

CE and PNO conformity and UL approval simplify global use.

Oil-resistant, flexible cables without halogens for dynamic use in drag chains.
Elevator Pitch – M12 Power Technology
The M12 Power Technology is handy because of its space saving layout for fieldbus products and cordsets and offers up to 16 Amps high power transmission.
Ethernet Categories and Cable Construction
Watch the video to learn what the different CAD categories mean and the difference between data rate and bandwidth.
Best Practice